10 Best Healing CBD Varieties Cannabis (For 2018)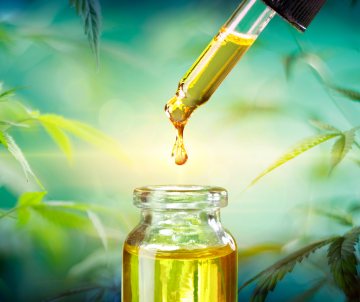 Therapeutic cannabis is mainly divided into THC and CBD varieties, or varieties with a balanced ratio of both cannabinoids
In addition to aromatic terpenes and cannabinoids such as CBG or CBN, THC and CBD are the most important cannabinoids of cannabis plants
Today we look at the list of the best, healing varieties for 2018
Best Quality, Healing Varieties Of Hemp
Along with an increasing supply of information and studies advocating and clarifying the healing potential of a multi-use cannabis herb, the interest of recreational users, and especially those seeking natural help in cannabis or simply and simply trying to avoid unwanted side effects of classical pharmaceuticals, is growing.
Higher content varietiesCBD on the rise
CBDit is the second most extensive cannabinoid in cannabis plants after THC. However, unlike THC, the CBDs effects are more subtle, leaving the user in a vigilant state and not often producing much worse THC varieties.
But healing on thatCBD is not worse than THC - according to many studies and real cases of patients, it is also able to successfully cope with pain, nausea, anxiety and stress, muscle cramps and more serious illnesses such as heavily curable, childhood epilepsy. If you still dont know the famous story of a small charlotte that the CBD-rich variety of cannabis has allowed for normal boilto life, we recommend reading this fascinating story.
The fact that medical cannabis with a high or balanced CBD content in relation to THC is therapeutically effective is obvious to most of us. But how to choose the best with a growing CBD variety? For those of you who are trying to choose a CBD variety to cut for your endocannabinoid system , we have a special selection of the best seeds of medicinal varieties for the 2018 season, as well as a few reviews of Leafly users:
CBD Critical Cure by Seed Bank Barney's Farm is a true CBD branch - with very high CBD content (from 8 to 15%) and minimum THC (about 5%). CBD Critical Cure is popular among those who need to keep their heads clean, for example, in their daily work duties or simply, to calm their nerves.
The subtly soothing effect with minimal influence of attention from this cannabis variety makes one of the leading choices of recreational users and patients looking for CBD varieties. Sweet to blueberry flower flavor, according to those who have already had this variety, is also not thrown away.
Kristiand Nicole: "For me a clear hit a minion. Total long time I tried to find a variety that would help me better manage both anxiety and often depression. Because of my sensitivity to THC (to me contrary to the feelings of anxiety also added). effect My psyche CBD is ideal for me - I'm not so stuck in my thoughts and feel relaxed, I recommend it for me, for those who suffer from some depressive disorder. "
Imagine violet-orange, exotic flowers of cannabis, close your eyes… yes, that is exactly what an adult looks like , the Purple Orange CBD grows healthy.
Not only do the Purple Orange plants look phenomenal, they will surely surprise you with the exotic, terpene spectrum. Neither is a balanced CBD: THC ratio of 2: 1. From this ratio of cannabinoids THC and CBD, you can expect slightly sedative effects with slight discomfort. The psychoactive effects remain almost insensitive.
The advantage of Purple Orange CBD is the preservation of the cannabis therapeutic spectrum as it is of all kinds to the usercannabinoids. On the other hand, a higher CBD ratio prevents THC from being negative.
Is it worth to divorce the effects of a variety named Stress Killer at all? If it wasn't clear to anyone, Stress Killer is a CBD variety that is excellent for stress relief and bad, grim moods.
Especially recommended for users who are accustomed to moderate to higher THC content as Stress Killer reaches about 11% THC. On the other hand, a very high proportion of CBD in this variety provides a more balanced effect and can be tested by fresher users.
Stress Killer reviewers also appreciate the terpene spectrum that the variety inherited from one of his ancestors - Lemon Haze. Stress Killer tastes fresh and lemon, along with subtle tones of soil inherited from the CBD variety Juanita la Lagrimosa.
Stress killer seeds are currently available in the autoflowering version from Royal Queen Seeds .
4. Medical Mass
It was created by crossing CBD varieties and previous Critical Mass, which was conceived from the famous Afghaniand Skunk # 1. The name Critical Mass creator immediately as they saw the result of this variety at the end of the flower - as a variety with the yield of literally "critical mass" of flowers belongs to those whose creators inevitably had to support the stems so that they would not break under the pressure of swollen sticks.
Genetically is tthis variety is slightly dominated by Indians (60%). The cannabinoid ratio is balanced and ranges around 1: 1, with a slight predominance of CBD. The effects of Medical Mass are praised mainly by patients suffering from diverse pains. After its initial effect, it is possible to feel the relaxation of the whole body after this variety, without excessively sedative effects.
GothicSea: "I was just picking up this variety and testing it - my sample contains much more CBD (18%) and 11% THC. I suffer from chronic back pain due to a pinched nerve and I can say that Medical Mass helped me against itmore pain than other medications. "
ComPassion comes from the masterpiece of Dutch Passion Gardeners, who won the first prize among the best healing varieties of cannabis at the High Life cannabis cup in 2014.
Despite the fact thatComPassion was developed primarily for patients searching for CBD varieties, and recreational users, who appreciate the subtle effect felt especially in physical relaxation, have also liked Compassion.
The merger of Dutch Passion and CBD Crew seed pots has brought together CBD Kush, a hybrid variety with a balanced cannabinoid ratio and at least legendary genetics. CBD Kush boasts a delicately gentle effect over Kushi classic, suitable for both beginners and more experienced patients.
effects of CBD varietyKushes are noticeably physical and help, for example, in muscle tension or cramps. The balanced cannabinoid ratio also guarantees the preservation of concentration and mental preparationcompany.
Soulfly3: "My favorite is CBD Kush - a dot. My cannabis dispenser didnt have CBD Kush available for a long time, but whoever waits will get it. As soon as the CBD Kush gets in stock, I smash my piggy bank and buy as much stock as possible. winning a fresh lemon taste and pain treatment effects, if I had to choose one variety that I was going to smoke for the past, I take CBD Kush. "
7. Shark Shock CBD
For Indik lovers, maybe its the right choice Shark Shock CBD from Dinafem Seed Bank. Specifically, this is a 80/20 Indika / Sativa hybrid. Shark Shock CBD was bred from the classic Indica Shark Shock combined with an unknown CBD variety.
TOthe combination of cannabinoids CBD and THC is balanced in the variety and the resulting effect does not bring any unwanted effectsTHC to the psyche. According to the users, it is particularly suitable for pain and anxiety. The tasty terpenes will surprise you with the special flavor of the fruit mixed with spices and herbs.
Cnixx: "Uff, finally something that will help me in my constant anxiety. Because of my strict parents, I have always been afraid to use cannabis at home in their vicinity. Overall, I am one of the more cautious users. I have terrible self-esteem problems and I am generally in depression. But I found out that when I use cannabisbedtime, everything is better. Especially with Shark Shock, I noticed the more positive effects that lasted until the next day .
Shark Shock before bedtime gives me a better perspective and soothes my constantly troubled mind. I look forward to the coming day and it really works, in the morning I get better and overall I have little to worry about. "
Another healing variety from Royal Queen Seeds is aptly named, Royal Medic. Not only did this "doctor of kings" inherit the healing powers after the famous Juanita la Lagrimos variety, he retained the growth abilities of his other ancestor, Critical, and as a result produces small shrubs, but dense flowers typical of the Indian, tasting fruit, with the hashish aftertaste.
9. Amnesia CBD
Amnesia CBD it confirms with its users that it has not received its name in vain and makes them forget the whole range of problems, whether mental or physical.
This crThe oss between the original Amnesia and the high quality CBD variety is characterized by a typically sativistic growth pattern and the mature Amnesia plants are high and airy. Mature Plody fragrance typically after lemon and very fresh. The effect of this variety is also quite brilliant, and because of the high CBD content, the mind is not exaggerated.
Amnesia CBD is made for the patients who find the original Amnesia overly strong, but who like the taste and appearance of this variety.
As the last favorite variety, we have Bubba Kush CBD , again from Dinafem seed bank.
The masterful mix of the original, exotic Bubba Kushe, along with the first-class CBD variety, has given rise to the highly therapeutically effective Bubba Kushi CBD, which brings the medical effects to a very interesting, high growth unusual for dominant indians. However, the classically dense shape of the leaves is preserved and the adult female can also boast hypnotically dark violet leaves.
Bubba Kush CBD is not only a healing plant, it is also a unique growth and literally mysterious with a bouquet.
* All information in this article is purely indicative. We are not responsible for the described effects, varietal characteristics and information submitted by Leafly.