5 Most Famous, Classical Marijuana Species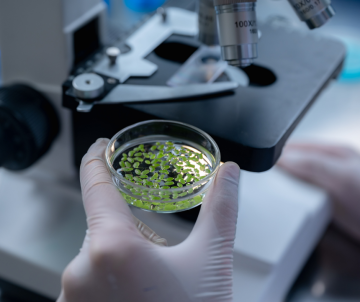 However, no matterhow modern and freshly bred varieties you choose, most of them see the genetic history of those same, now the classic names of their "cannabis ancestors".
These varieties, the types of marijuana, have been irreversibly written into the "old school" history of cannabis breeding. Since moving from the original areas of its occurrence to America, Europe and other parts of the world, members of this plant team have begun to rewrite both hemp and healing and (counter) cultural history.
Types of Marihuany and Primordial Varieties
Classic or old school varieties of medicinal cannabis were originally bred and reproduced mainly because of the newly found, exotic taste or aroma. Generally, it was not so much about the power (THC content) of the model, but rather about uniqueness and interest. Varieties that somehow protruded from the crowd, whether intentionally by the growers or simply "by the wind", began to expand.
Mixing and mixing absolutely originalThe landrace variety has allowed us to create todays diverse, genetic base of cannabis. However, this stage was preceded by a completely original breeding of original models jsuch as Afghani or Haze.
During this period, several models were created, which are written into cannabis history as an "old school classic":
The G13 has been irrevocably enrolled in street legends. According to the legends of old cannabis veterans, the CIA and the FBI began collecting the strongest varieties they encountered during their raids during the 1960s. Thereafter, a top-secret, growing event was launched to clarify the threat of marijuana. But one single twig disappeared from the lab, one clip that gave birth to legend G13…
Even if these legends are not truth-based, the G13 is a variety you definitely don't want to miss. It is a very potent, unique Indian.
Seeds G13 varieties are in stock in the following versions:
If youve ever had the privilege of smelling the first-class Cheese model, then its mention among the sheer classics doesnt surprise you. His pungent, pungent smell is absolutely unmistakable, and it is no wonder that even growers and those who encountered it in the past have tried to preserve it.
In addition, Cheese in it came out of another, total classic - Skunk# 1.the effect is Cheeaccording to the users, it is able to bring both feelings of deep relaxation and satisfaction, and to kick the appetite properly. Therefore, it is also suitable for patients suffering from digestive disorders and generally for those who suffer from loss of appetite.
Variety Cheese you can find in our offer in different versions:
Autoflower / Autoflower Cheese Seeds:
Feminized Cheese Seeds:
To this day, the White Widow proudly glitters side by side with cannabis celebrities. This hybrid cross between the original, Brazilian sativa and indica from South India embodies the appearance and aroma of what cannabis veterans proudly call true cannabis. The slightly sedative, soothing effect and typically earthy, dense aroma are the reasons why this variety has survived and has been at the top of the cannabis variety chart.
Seeds White Widow are availablein a few interesting variations:
White Widow Autoflower:
Femini White Widow Seeds:

Typically a peculiar, pungent gasoline aroma, Sour Diesel is just like with Cheese, something your olfactory memories wont just leave. The moment the alien smell first went through the nursery nostrils, it was clear that this genetics was going to experience something else. Since then, the powerful Sour Diesel genes have spread across other hybrids that proudly inherit portions of her strong aroma. The combination of the dominant terpenes of caryophyllene and limonene is simply unique.
the effect of Sour Diesel is a typical sativa - uusers praise the feelings of arousal and energy. Therefore, it is also suitable for patients suffering from chronic fatigue or fybromialgia.
WITH The Sour Diesel variety is available in the following versions:
Sour Diesel Autoflower / Autoflowering Seeds:
Feminized Sour Seeds Diesel:
Of course, we cannot forget the historically legendary AK-47 here. But do not be fooled, despite the dangerous name is this variety, according to users, especially delicate and able to bring a sense of deep calm. Originally, it was created in 1992 under the clever hands of seeders of Serious Seeds. The sharp-spicy flavor of karyofylene coupled with energy-supporting and soothing effect is exactly what makes the AK-47 one of the classics.
AK-47 seeds are available here on the e-shop in these variations:
AK-47 Autoflower / Autoflowering Seeds:
Feminized AK-47 seeds: