5 Most Famous Hemp Growers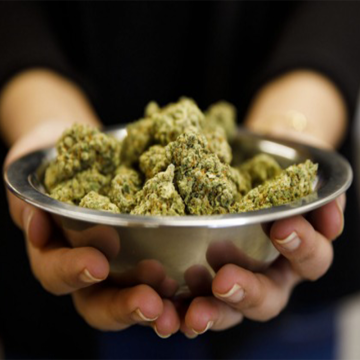 In todays article we look at 5 famous gardeners who are considered the most famous celebrities among cannabis growers
You may well find yourself famous for growing cannabis as an impossible task.
Except fora few occasional exceptions, such as competitions for the highest quality Cannabis Cups, are just too much fame and public attention for medical cannabis growers. This is, of course, mainly due to the long-standing prohibition of marijuana in many countries and thus the understandable anonymity of much of the brave growers. In addition, most of the already little attention came mainly to those who managed to cross successfully cannabis varieties and create hybridsuccessful across the user community.
The moment you visit the cannabis dispenser or simply buying fresh medicine is clear that you are mainly interested in genetics and model than who planted seed in the soil or cared for the mother plant. Like when nakyou are eating apples - see if its Golden Delicious or Fuji. Anyone who has grown the apple trees from which it has been harvested is no longer a part of most customers.
"The difference between the ability to grow quality cannabis and the winning competition and the Cannabis Cups around the world is a huge amount of time and dedication, but rarely appreciated."
"Whats the best kind of marijuana?"
A question that is commonly asked by everyone who wants to grow or buy cannabis. "Whats the best marijuana grower?" Usually no one asks you.
As an examplewe can take wine. Most customers are interested in two basic facts - the grape variety and the manufacturer. Those who are only interested in the price will only look for a cheap Merlot or simply choose red or white, and the fact of where the harvested grapes come from and where they are processed is secondary to them. Customers who choose quality or value, however, look for both a variety of grapes and a vineyard.
Trying to grow and develop the absolute mosthowever, it has never been primarily about money. The world quality of some rare cannabis flowers is the result of investing a huge amount of time and attention to detail. But this type of effort is rarely rewarded as it should. Especially the efforts of those extraordinary people who had thrown themselves into the cultivation in order to change the whole cannabis scene.
1. Inventor of Sinsemilly (Feminized Seeds)
Sinsemilla is a Spanish term for "without seeds". Sinsemilla in Spain also means a process whereby growers throw away all male plants from the garden and let only "girls" mature. In this way, two desired results are obtained - only female plants produce flowers with descsufficient THC and other cannabinoids and thus can also be effectively used for treatment or recreation. Secondly, by eliminating the males, we avoid the pollination during which the resin production stops in the female flowers. Thus, without the presence of males, very resinous flowers of cannabis without ripening are matured.
This habit spread at firstespecially in North America, where cannabis users have become accustomed to flowers of higher quality, pre-cultivated in a way that was more ideal for the purpose of use instead of the lengthy extraction of cannabis seeds. It did not last long, and the Sinsemilla hemp flowers became the new standard.
One of the popular storiestelling the true origin of cannabis Sinsemilla is the story of an unknown grower from Mexico, who had a huge array of Sativa flowers. Others say about Humboldt, a hidden Californian growerCounty, which by this technique has changed the whole cannabis scene for good. However, both of these theories ignore the opinion of journalist Fred Garnder, providing evidence that Sinsemilla cannabis can be many, many years back:
"From veteransMany cannabis growers often hear stories that they first developed a method of removing males to achieve pure, seedless marijuana flowers, "explains Gardner in Counterpunch," but just look at old photos from India or Mayear, or simply every place in the world where cannabis grows natively. When you see photos showing a field of cannabis plants with huge, resinous buds, youll realize that this technique is much older than some California growers say. During the research I thought I was getting on the line. I looked far deeper than I expected. But I dont regret it at all. "
2. George Van Patten (a.of Jorge Cervantes)
Known mainly under the pseudonym Jorge Cervantes, George Van Patten has sold more than one million books dealing with the best and most beneficial ways of cultivating hemp since 1983. His effort to provide growers with knowledge of how to achieve the best results was reflected not only in the joy of successful gardeners, but also in the satisfaction of other millions of users, whether holiday or pactents. Jorge Cervantes is a man who can see that he loves cannabis cultivation and everyone who is interested in it.
"Why waste your time in ordinary work when I can spend my days in the garden and grow all sorts and varieties of this amazingly colorful plant?" Jorge Cervantes
The origin of the knowledge immortalized in Van Patten's Grower's Bible comes from the in-depth notes that this legendary grower has created over long years of cultivation efforts in the fields of Mexico and Southern California. After noticing the remarkable success of distributing copies of his notes among the grower's friends, Jorge realized he was holding a bestseller in his hands.
"I just became a cannabis writer after I found out that I love marijuana cultivation. And I don't really fit in for anything else," explains Jorge in an interview.
Even nowadays, modern growing plants and huge, professional grow operations supplying the legal market for cannabis, Jorge Cervantes is still focusing mainly on "small fish" and ordinary, popular gardeners.
3. Mahmoud ElSohly
The only federally recognized and therefore legal location where cannabis can be grown in the US is the 12-acre site of Mississippi University. This unique growing plant was foundedSince then, he has also been under the strict supervision of NIDA (National Institute for Drug Abuse). the purpose of a federally recognized cultivation operation is to officially investigate the healing effects of cannabis. A common harvest here is about half a ton of plant material.
NIDA Institute is prosits support for studies that effectively highlighted the potential risks of cannabis use. On the contrary, NIDAs studies, which were supposed to prove the effects of healing, were boycotting. NIDA and researchers trying to prove the healing effects of cannabis have been battling bureaucracy for decades on the battlefield.
Surprisingly, in 1978, it expandedand to select patients who will be regularly supplied with herbal medicine. The program was named Compassionate Investigational New Drug Program"As a result, he has achieved" overwhelming "30 members, and the icing on the cake was his sudden end in 1992 during the Bush administration, those of the few who got through the program, access to cannabis and at least four of them still use regular cannabis supplies today. .
One of them is for exampleLad Irv Rosenthal, trader on stock exchange and resident of the Florida city of Ft. Lauderdale. Irv regularly receives around 300 pre-packed joints per month and has managed to smoke at least 130,000 since they started walking. University Quality rather than comment on the joints, probably because he does not want to hurt the main cityo growers Mahmoud ElSohly.
Asked what had changed the most for his entire work, ElSohly basically answers STAT news by basically having to improve his growing skills as quickly as his "illegal gardeners."
" Initially, we cultivated medicinal cannabis with a maximum of 4-5% of THC active substance. This was mainly due to the researchers' demand for such cannabis and also to the fact that it was essentially the same strength as the models commonly found on the street and the black market.
Later, because of the demand for new researchers, we began to produce models with 8% THC. Researchers began to administer such cannabis to patients and found that even the more experienced this new, stronger type of cannabis could not tolerate. The researchers then called us and said, 'This is just too strong.' It's OK, but you did. "
In an interview she goes to ElSohly to know he's grumpy. Throughout the interview, he complains that the research community portrays him as an enemy and slanders his work. Why is that so?
One of the explanations for this is Dr. Sue Sisley's report. Sisley was also the chief head of the case study of 76 war veterans suffering from posttraumatic diseasedepressive disorder. After receiving the models of cannabis grown at Mississippi University, the doctor immediately complained about his horrible quality.
"Cannabis did not resemble their crops at that time," Sisley explains, leaving university cannabis in the lab. Among other things, it contained a considerable amount of mold and lead.
This is the situation with the delivery of a single federally recognized cannabis in the US to investigate its therapeutic and harmful effects. Do you see a problem here?
4. Ed Rosenthal
Ed Rosenthal has become an icon in the eyes of all DIY cannabis growers since the first edition of the most famous High Times cannabis magazine. In the first issue, published in 1974, the High Times implemented the column "Ask Ed", in which Ed Rosenthal began counseling the cannabis community to deal with all sorts of traps. Hemp cultivation and know-how for the first time began to penetrate the surface and into the mainstream.
Resilient pro-hemp and pro-legali Ed activist is an active mentor today. He also founded Quick Trading Publishing and, during his tenure, helped a large number of growers share their creations into the world.
In 1999, Rosendhal settled in Oakland and was officially commissioned by the state of California as a grower and supplier of medicinal cannabis to local patients. For three years his cultivation operation had been cleared by the federal police without warning, and Rosendhal was arrested. BDuring the trial, Rosendhal and his lawyers were ordered to remain silent on the fact that his operation had been officially approved by the City of Oakland.
Juryand first voted to condemn and close Rosendhal. Fortunately, after the jurors learned the real circumstances of the case, they decided to appeal the original decision and leave the apparent "criminal" in the room.
"By repor the New York Times newspaper Rosendhal threatened 100 years in prison and a $ 4.5 million fine, " However, Judge Charles Breyer eventually sentenced the grower to just one day in prison. Rosendhal also appealed against this decision and was on the case.
Of course, Rosendhal was relieved, but he had no idea that the federal government would not give up without punishment. A few months later, the US law firm decided to condemn Rosendhal again.
New Court of JusticeThe procedure was similar to that of the first - Rosendhal and his lawyers were forbidden to talk about permission from Oakland. The jury subsequently voted for the conviction, and fortunately the judge adhered to the word and did not give the grower a higher penalty than the original - one day in prison.
US Federal Government in this caseIn this case, she has achieved exactly what she wanted to show all hemp growers (that is, those in countries where its growing for patients is legal) that they can knock you at any time at the grow room door.
"However,growers honeyThe canine canine is still here and in increasing numbers. "
Next time you hear someone talk about the efforts of entrepreneurs, politicians, or investors and their merits to alleviate healing of healing cannabis, be sure to mention the tremendous and, most importantly, tireless efforts of the underground grower who are committed to literally "outgrowing the government." So far prohibition legislation has grown, we would say, successfully.
5. Professor Afghani
If notthe prohibition of medicinal cannabis in many countries of todays countries, perhaps it would not be possible to develop very precise internal cultivation techniques. Why would you try to create a perfect environment for cannabis plants if you do not try to actively avoid attention? Or like this - have you ever heard of winemakers who grow their grapes inside under the lamp?
Without manuals and clear procedures, pThe first generation of indoor grower began to grow and tried to simulate outdoor environments including solar cycles, wind and humidity. Naturally, the original systems for indoor cultivation began with the traditional cultivation of clay and the use of different types of lighting. Initially, hemp derived from internal sources was for most uninteresting and less quality than outdoor.
The transfer to a brand new level was mainly oversaddling on techof hydroponic cultivation during the 1970s. However, taking into account the historical origins of hydroponic cultivation dating back to the biblical stories of the hanging Babylonian gardens and combining it with NASAs modern research in this area, it is understandably quite difficult to estimate who actually started hydroponic cannabis for the first time. However, lets look at the legendary High Times Magazine article of 1996 "The Million Dollar Growroom."
"In a room full of well-organized compartments, we could see rows and rows of plants planted in rockwool cubes and stacked on a tray full of nutrient solution that dripped back into the reservoir," Danny Danko, a well-known magazine editor, writes in the original report. "This wasnt a dirty, greasy dirt grow. It was a professional botanical laboratory, apparently capable of powerful production."
The article dealt with the Profe laboratorysora afghani. Even though the professor has not yet revealed his true identity, he has literally transformed the cannabis growing scene.