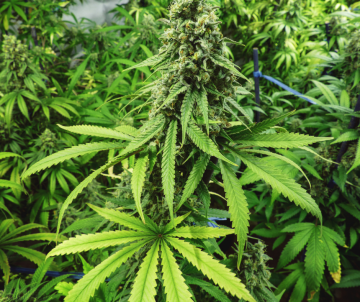 Species: Cannabis indica
Big Bud belongs to the category indica cannabis (85% indica, 15% sativa). This species comes from Afghani, Northern Lights and Skunk no. 1. He is best at internal environment. The Big Bud plant produces a large number of bulky flowers. The aroma is pungent with a touch of wood, clay and flowers.
Effects and properties of Big Bud
Big Bud is intensely soothing and a soothing model for evening use. Like other indica species, it is most often searched for pain problems or with insomnia.
It creates a pleasant state of relaxation and release . Big Bud is also a good model for treating depression, nausea and eating problems. It helps in headaches or migraines them.
Negative effects
Dry mouth . Sometimes dizziness and paranoia may occur.