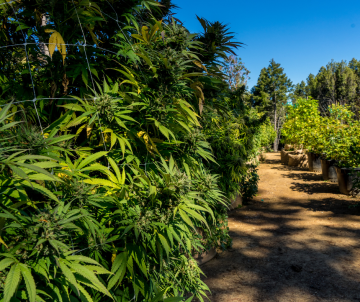 Species : hybrid
Black Jack is a hybrid of cannabis with predominant indica (about 70% indica, 30% sativa).
His genetic line comes from Jack Herer and Black Domina. The average THC content is high, about 17%. Flowers are large , dense and firm. Black Jack has a sweet aroma with clay and pine undertones.
Effects and features of Black Jack
Black Jack is a good model to relieve stress and tension. After ingestion, pleasant feelings of joy, good mood , uplift. It also has a positive effect on pain and is used to treat depression.
Black Jack also supports appetite, so it is suitable for eating disorders.
Negative effects
Aridity of mouth and eyes. Occasionally dizziness, headache or paranoia.