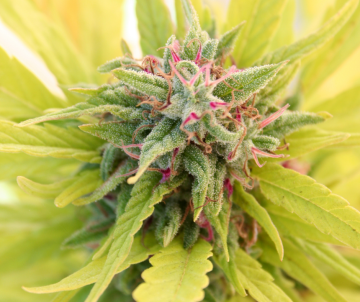 Species: Cannabis indica
Bubba Kush falls into category indicacannabis (about 80% indica, 20% sativa).
Its kind of very small demands for cultivation, therefore it is suitable for less experienced growers.
Bubba Kush contains on average about 14% THC (this value can rise to 25% for some plants). The genetic lineage is uncertain, but probably originated in the Afghani, OG Kush and Northern Lights models.
Bubba Kush Aroma is sharply sweet with a clay tinge.
effects and properties of Bubba Kush
The predominant indica ingredient at Bubba Kush ensures strongsoothing hairinky. Thats why it has great problems withinsomniaand in the treatment of chronic pain.
Bubba Kush is suitable for Evening use. Relaxation and relaxation are coming up, which is why it is often sought out by the user in stress, anxiety or depression problems. Promotes appetite and soothes irritated stomach.)
Negative Accountinky
Aridity in the mouth. Paranoia and dizziness may occur.