Cannabis as a substitute for Tobacco, Alcohol and other drugs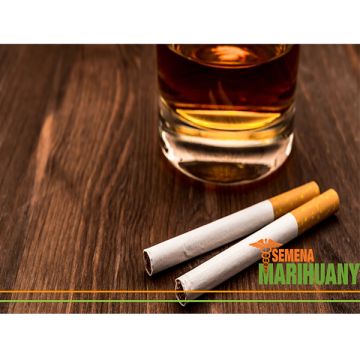 Canadian patients prefer treatment cannabis to other drugs, new studies prove
Most cannabis respondents reduced the volume of opiates used, such as Vicodin or morphine
The surprise is that respondents have replaced cannabis and other addictive drugs are alcohol and especially tobacco/ li>
So, heres another study that again demonstrates that patients as a wrestler for their health problems instead of pharmaceutical drugs prefer to choose medicinal cannabis.
In the pastarticle "Hempagainst Chronic Pain " we mentioned study, in which cannabis has proven to be a popular alternative for painkillers in people suffering from various types of chronic pain. In this study, published in "Journalof Pain ",witnesses asked 244 patients how much cannabis can help them. As a result, these patients were found to better cope with the side effects of treatment and overall improved quality of life. Dother studies have shown similar results.
Now, in the current study from Canada, we are seeing more promising results that point to the potential of cannabis as a help against alcohol, tobacco and other drug addiction. This result further strengthens speculation that it would cannabiscould be useful as a harm-reduction tool for potentially dangerous drugs and drugs. Thisfindings were published in the International Drug Policy Diary ( InternatiJournal of Drug Policy).
In this particular studyresearchers Philipe Lucas and Zach Walsh analyze the data collected from 107 respondents who received medicinal cannabis for this purpose from Tilray, a legal cannabis manufacturer recognized by the US federal government.
The main purpose studieswas to find out if patients replace cannabis with other, pharmaceutical treatmentsiva such as opiates. Lucas and Zach finally found out they were whole Indeed, 63% of respondents use cannabis as a substitute for pharmaceutical drugs, with 30% replacing them"marijuana"opiates . The other two most frequently replaced drugs were benzodiazepines and antidepressants.Although the effect of certain cannabis species is associated with anxiety and feelings of uncertainty or paranoia, 12% of respondents have successfully replaced cannabis with antidepressants.
Hempas a substitute for Tobacco and Alcohol
However, pharmaceutical drugs were not the only substance that patients replaced cannabis - 12% said they had successfully replaced cannabis with tobacco. For some people this result may mean something like "mud to puddle" but a study. So far, they point to the following, fundamental difference between cannabis and tobacco smoking: " All the way 80-90% of lung cancer cases are caused by tobacco smoking, while no correlation has been established between moderate cannabis smoking and lung cancer.
Another claimant was alcohol -25% of the participants reported that alcohol is normally replaced by cannabis. 3% respondeThen, other, illegal drugs were replaced by cannabis.
However, patients access to high-quality cannabis seems to be problematic so far - 42% of respondents admitted that they had to "improve" in addition to legally purchased cannabis by purchasing from illegal dealers. This figure shows us that while the situation in Canada is better, but still similar to our situation - cannabis is overpriced and insurers do not pay for it, patients are therefore forced to seek resources on the black market or simply grow their own cannabis.