Cannabis consumption in Australia is declining significantly. Why?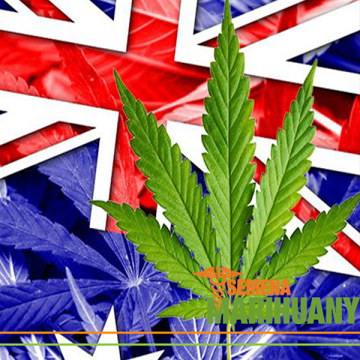 According to recent Australian academic statistics, cannabis consumption in Australia seems to have declined significantly. But what are the reasons for this decline?

According to statistics based on a recent study by the University of New South Wales in SydneyBetween 2001 and 2013, hemp throughout Australia . The statistics and figures in this study speak clearly, but the whole matter is getting tangled if we want to know the cause of this trend.
In the time ofConsumption dropped dramatically between 2001 and 2013 cannabisespecially among young people. Among teenagers from 14 to 19 years of age, annual consumption fell from 24.4% to just 14.8%. Between the twenties, the total consumption attenuation was also observed, from 29.1% to 20.8%. The only age group for which an increase was observed was in their forties.
Dreasons for the decline in cannabis consumption
According to a survey published in the Drug & Alcohol Review journal, the current downward trend may be due to a combination of up to five significant factors. Researchers responsible for this survey, Alison Ritter and Oluwadamisola Sotade, urge further, more comprehensive research into the reason for reducing consumption cannabis in Australia.
"Ive been aware of the downtrend for some time now," Ritter, co-author of the study, explains. "This time we try to focus more on the question of why consumption is cannabisuin retreat.
Researchers Ritter and Sotade agreed on five key variables that could help explain the downward trend. Specifically, these are changes in the attitude of the people to cannabis regulation, supply, complementary taking of other drugs and also increase in trend Healthy Lifestyle .
At the same time, in order to better understand the issue, all the following factors need to be further explored: "There is a need for a completely new, multidisciplinary research agenda addressing factors such as new regulation and economics through econometric techniques and socio-cultural analyzes. which will be able to empirically test and demonstrate the downward trend in cannabis consumption. "
Ovlivna new law on treatment cannabis total consumption?
"Around this topic with sTale leads a lot of speculation, "explains Ritter server Leafly," but the current data coming from the US states where cannabis has been legal for some time for recreational and therapeutic purposes has shown that the rate of "usecannabis legalization among young after treatmentcannabis does not increase. "
"In connection with the rate of cannabis use among adults, there are still quite contradictory studies," Ritter says. "Some of the studies show an increase in use, others dont see any change. The most credible studies so far look to increase the number of people suffering from cannabis use disorder."
The consequences of future decriminalization cannabis?
Ritter further explains that "in Australia, there has always been a very strong support for decriminalizing healing cannabis," adding that each country has a slightly different definition of "decriminalization". In a scientific report, once again drawn by academics from New South Wales University last year, we can see interesting data on decriminalization treatment cannabis .
Research on cannabis decriminalization indicates the followingdky:
Reducing state and tax costs for the company - especially reducing the costs required to execute the criminal system
Dekricannabis minalisation does not increase drug consumption
Decriminalizing cannabis does not increase crime rates
Obviously, finding evidence that the decriminalization of cannabis does not increase drug consumption does not necessarily mean that it directly reduces consumption. However, all of these data are of great value to all countries that are considering future decriminalization of cannabis.