Cannabis cures anxiety and causes paranoia… what?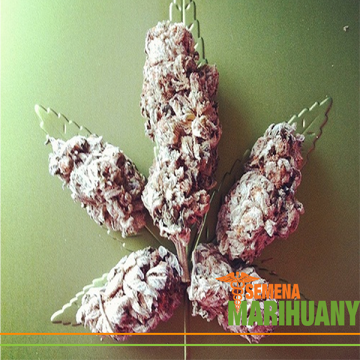 Ještě před tím, než se naplno ponoříte do světa konopí a začnete zkoušet vše, co vám přijde pod ruce, je dobré zjistit si pár základních fakt a na zkušenost s konopím se smysluplně připravit
Začalo vás zajímat čím dál slavnější, léčebné konopí a chtěli byste vědět jak nejlépe začít sklízet benefity této všestranné byliny tak, aniž byste jakkoli negativně narušili váš momentální životní styl? Medicínský kanabis se vám může stát pečovavatelem, nejlepším přítelem i duchovním vůdcem. To vše se skrývá v květech této ohromně zajímavé a léčivé rostliny.
S léčebným konopím můžete zažít široké spektrum různých zkušeností, které si můžete přizpůsobit vašemu stylu, pokud k nim budete přistupovat vědomě a s tím správným druhem zvědavosti. Všeobecně je konopí velmi štědrá a přátelská rostlina, avšak pokud jste pouhými začátečníky a nemáte zkušenosti s jejím užíváním, přistupujte k tomuto mocnému lektvaru kanabinoidů raději opatrně.
Zde je pár tipů a triků jak si udržet zdravý a vědomý přístup při budování vašeho potencionálně celoživotního vztahu ke konopí.
Ujasněte si záměr
Ještě předtím, než začnete konopí užívat, je velmi důležité ujasnit si vlastní záměr. Pomocí vlastního zaměření zkušenosti se vám může podařit nasměrovat ji tím správným směrem.
Představte si, že jedete na výlet. Předtím než vyrazíte, je klíčové si celý výlet i s destinací řádně naplánovat. Pokud si chcete vyjet k oceánu a vyjedete libovolným směrem, je dost možné, že místo pláže skončíte na konci ulice v nějakém zapadákově. Tudíž, předtím než začnete konopí užívat, upřímně se sami sebe zeptejte, k čemu vám vlastně může posloužit. Chcete být více kreativní, smát se a zažívat euforii, nebo byste se raději chtěli uklidit a meditovat či si ulevit od bolesti?
Ať už si svůj záměr potvrdíte nahlas nebo jen v duchu, snažte se mít v tomto ohledu co nejvíce jasno. Čím více si váš záměr ujasníte, tím větší je vaše naděje na jeho realizaci.
"Absolutně nejlepším způsobem jak si vybrat odrůdu je vzít sklenici s léčebným konopím, strčit do ní nos a pořádně si přivonět. Sami si všimněte, která kombinace terpenů vás nejvíce přitahuje." radí jogínka Dee Dussaultová ve své knížce "Ganja Yoga". Naše těla skrývají hluboké intuitivní vědomosti o tom, co je pro nás dobré a náš nos slouží podobně jako chemický detektor. Pokud vám daná odrůda příjemně voní, dá se automaticky předpokládat, že obsahuje právě tu kombinaci kanabinoidů a terpenů, které vaše tělo potřebuje. Dále, nově zvolenou odrůdu je vhodné testovat po malých dávkách a pomocí pomalých krůčků se dopracovat k vašemu ideálu."
Pokud jste v oblasti léčebného konopí začátečníky a chcete si osvojit vědomý přístup, mohl by se vám dost dobře hodit kvalitní vaporizér. Ihalace výparů z konopí je nejen chutnější, je také mnohem šetrnější na plíce a výpar si zachová mnohem větší množství léčebných kanabinoidů.
Navíc, díky nastavitelné teplotě je vaporizování jednoduše kontrolovatelné – vaši odrůdu si tak můžete vychutnat od těch nejcitlivějších terpenů až po klasické odpařování THC, CBD a dalších.
Tímto způsobem si můžete postupně a plynule dopřát zkušenost, po které toužíte, předtím, než se odhodláte ke kompletní změně vědomí pomocí vyšší dávky. "Krása vaporizace spočívá v jednoduše nastavitelné teplotě, studeném výparu, robustní chuti a čistotě navozeného stavu." tvrdí Joe Dolce ze společnosti Brave New Weed.
Možná se vám bude zdát, že přeháníme, ale kvalita vaší byliny se dá srovnat s kvalitou vašeho jídla. Než začnete vesele "odpařovat", zjistěte si, odkud vaše bylina pochází a jakým způsobem byla vypěstována.
Outdoorové konopí, stejně jako ovoce a zelenina vypěstovaná přímo na farmě, je voňavé a chutné. Jogínka Dussaultová to vidí následovně: "…jelikož outdoorové konopí roste celých osm měsíců pod kompletním slunečním spektrem, jsou rostliny schopné vyprodukovat mnohem více léčebných kanabinoidů a terpenů. Outdoorový pěst navíc většinou nevyžaduje použití velkého množství pesticidů i fungicidů."
Vyberte si pohodlné prostředí
Výběr takového prostředí, ve kterém se cítíte pohodlně, je bezpochyby jedním z nejdůležitějších faktorů, které ve výsledku znatelně ovlivní váš zážitek. Můžete zůstat doma a pozvat k sobě pár blízkých přátel nebo se můžete jít projít do lesa a být v kontaktu s přírodou. Dolce dává následující radu: "Pravým uměním bytí pod vlivem konopí je vědět nejen co se vám líbí a co vám dělá dobře, ale vědět také naprosto přesně co se vám nelíbí." Ať už se ocitnete kdekoliv a s kýmkoliv, vždy je dobré mít sebou dostatek vody a něco na zub.
Naslouchejte svému tělu
Naslouchat svému tělu není ničím až tak složitým. Stačí si zachovat upřímnost k sobě sama a vědět, kdy se cítíme dobře a kdy naopak. Každý z nás má malinko odlišnou chemii těla a je zcela rozumné očekávat, že na různé osoby zapůsobí různé odrůdy jiným způsobem.
Je v pořádku dát na doporučení od kamarádů, avšak držte se toho, co sami vnímáte pozitivně - při zkoušení nové odrůdy si všímejte změn ve vašem těle a emocích. Budtendeři mohou být v této situaci do jisté míry nápomocni, ne všichni však disponují stejnou úrovní znalostí. Nezapomínejte, že vaše tělo vás zná nejlépe a naopak.
Pořiďte si deník
Pokud se zrovna cítíte opravdu extra vědecky, začnete si psát deník. "…zapisovat si sny může být dobrým způsobem integrace každodenního života. Stejně tak zapisování si poznatků ze stavů pod účinky konopí může být výborným způsobem, jak si oživit, okořenit a obohatit váš vnitřní život." popisuje svůj pohled na věc Dolce.
Zapisováním lépe zmapujete celý stav a psychické procesy – budete vědět, co vám sedne a co vadí.
Lékařským přístupem by zde bylo zapisovat si stavy před, během a po aplikaci dané konopné odrůdy. Ve výsledku by jste měli bát schopni naprosto přesně zjistit, jaký mix kanabinoidů vám sedí. Navíc, různé mixy vám mohou sednout méně či více podle dané situace, možností je tedy spousta a můžete si opravdu vyhrát.
Smíchem ku zdraví
"Usmějte se. Právě jste se rozhodli posunout péči o sebe sama na novou úroveň a dost možná našli doživotního přítele," říká konopná guru z farmy Swami of Swami Select. "Užijte si tohoto rostlinného přítele stejně, jako byste si užili sklenku dobrého vína a připravte se na vlnu inspirace. Začněte prozkoumávat život s tímto novým přítelem, poslouchejte s ním svoji oblíbenou hudbu, choďte do přírody, milujte se, malujte si, zpívejte si, cvičte nebo si hoďte odpoledního šlofíka. Dělejte zkrátka to, co vám přináší štěstí. V takovém případě vám konopí dozajista poslouží jako nezaměnitelný, rostlinný kamarád a léčebná pomůcka."
Překlad: Filip Maral
Zdroj: leafly.com