Cannabis Treatment in the United Kingdom - Results of National Survey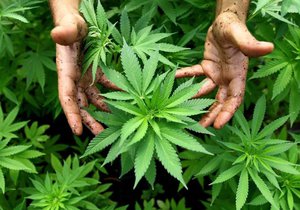 A study was conducted in the United Kingdom between 1998 and 2002 to investigate the use of medical cannabis.
The average age was 52.7 years.
Content
The use of cannabis for medical purposes is a controversial but important topic of public and scientific interest. We report on the results of a self-managed questionnaire study conducted in the United Kingdom in 1998-2002. The questionnaire consisted of 34 components and included demographic data, drug use patterns, cannabis use profiles.
Subjects were self-selected. 3663 questionnaires were distributed and 2969 were returned [1805 (60.9%) women, mean age 52.7 years (SD 12.7)].
Medical cannabis use has been reported in patients with chronic pain (25%), multiple sclerosis and depression (22%), arthritis (21%) and neuropathy (19%). Treatment of cannabis use was associated with younger age, male gender and previous recreational use (p <0.001). While caution is required when interpreting these data, the information points to the need for clinical trials of cannabis and cannabinoids with standardized and controlled products.
Resources:
Ware, MA, et al. International Journal of Clinical Practice , John Wiley & Sons, Ltd (10.1111), Oct. 6, 2004