Cases of using medical cannabis to treat epilepsy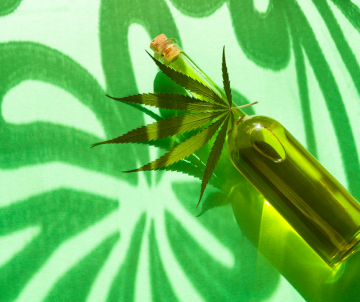 Charlotte Figi is a girl suffering from Dravet's syndrome.
Her mother, with the help of a special team, has introduced cannabis treatment, which is very successful.
Medical marijuana allowed her to live almost without epileptic seizures
Charlotte Figi
Charlotte, a little girl suffering from Dravet's syndrome SCN1A recently appeared in a special CNN broadcast.
Through exhaustive personal research and assistance from a group based in Colorado exploring marijuana (Area of Care), Charlotte's mother initiated high cannabidiol / Δ9 ‐ tetrahydrocannabinol (CBD: THC) adjunct therapy, now known as the Charlotte network .
Treatment results
The extract, which was slowly titrated over a few weeks and subsequently co-administered with already used anti-epileptic drugs, reduced Charlotte's seizure rate from nearly 50 convulsive seizures per day to the current 2-3 night seizures per month.
This effect persisted over the last 20 months, and Charlotte successfully discontinued other antiepileptics .
Some historical, preclinical and clinical data and controversial cases of the use of medicinal marijuana for the treatment of epilepsy were reviewed in a nutshell and research was conducted to address the desire to isolate and treat cannabis pharmaceutical compounds (specifically, CBD) may be worse than treatment with complete plant extracts.
We need to learn much more about the mechanisms of anti-epileptic activity of phytocannabinoids and other components of Cannabis sativa .
Resources: Study