Cheese - when she smells hemp of cheese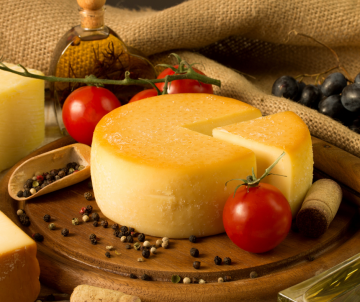 As the name Cheese suggests, this variety will have something to do with cheese. It's her unmistakable cheese flavor. We owe its origin to a group of British squatters who have managed to develop this very popular variety from skunk clones in the 1990s.
Cheese is one of the successful strains not only because of its taste, but also boasts rapid growth and high yields. And it is thanks to these advantages that it gets into the imaginary ranking of the top ten varieties sold in coffee shops in Amsterdam.
About the plant:
The composition is rather a thinner plant having long stretched leaves. They form large buds, rich in resin. At a lower temperature at the time of ripening it gets a purple tint. The quality could be compared to Big Bud, Skunk # 1 or Critical.
Technical parameters:
Environment:

Indoor / Outdoor

Plant height: up to 2.5m t-size: 11px; line-height: 1.4em; "
Genetics: indica / sativa
Flowering time: 7-8 weeks
Harvest: mid October
THC: 15-20%, high CBD
Yield: around 400g
History of the variety:
We have already mentioned British squatters at the beginning of the article. This community, named Exodus, lived north of London. They were known for their free-thinking way of life and a positive attitude towards marijuana. As a result, they got into trouble with the law. Members of the community protested against British law and tried to enforce that growing and smoking marijuana in public was a legal matter.
Around 1995, the community developed a new Cheese variety from skunk clones. And so the "cheese era" began. During the 1990s it spread throughout the UK. Cheese smell could be compared to the smell of fresh fruit and cheddar cheese.
the effects of Cheesu are uplifting to euphoric. It helps to relieve pain, is good for stress and anxiety. The variety has won many supporters around the world and managed to place it in the first place on the Cannabis Cup. 
What is good to know? Cheese likes more water, grows up to 1.5m when growing indoor and is able to pull up to 2.5m outside. Since it is characterized by a very intense fragrance, growing without carbon filters is almost impossible
Cheese Hybrids:
The two-year continual work brought the result in the form of Deep Cheese. Compared to the original Cheesa, it has an even more intense aroma and taste. The flower length is maintained for 8 weeks. Typical features are narrow leaves and very strong effects. For lovers of distinctive tastes it is a clear leader.
Crossing White Widow and Cheese resulted in White Cheese. She only took the best of both, so it's no wonder she can hardly compete. It has a large resin production combined with a cheese flavor. After Cheese, she inherited her height and intense aroma and, after White Widow, a huge amount of resin and productivity. This resulted in a plant with larger buds and a stronger structure. Recommended for medical purposes. 
Hybrid Blue Cheese has up to 20% THC. It was created by crossing Blueberry and Cheese. It is mainly Indian with a sweet blueberry fragrance that turns into a cheese flavor. It creates strong side branches, but rather grows to be a smaller shrub with huge buds planted with lots of resin crystals.
Dinafem Launches Critical Cheese Autoflowering. These are Critical + Autoflowering and Cheese Autoflowering. Typical of this variety are fleshy dense buds full of resin. It grows around 1m in height, making it more of an average. It can be harvested after 10 weeks of germination. In terms of taste, Cheese is more prominent.
Other hybrids include: Little Cheese, Super Silver Cheese, Sweet Cheese, Kush'n'Cheese, Swiss Cheese and more.
Check out all models of hemp with cheese flavor