Critical - critical hybrid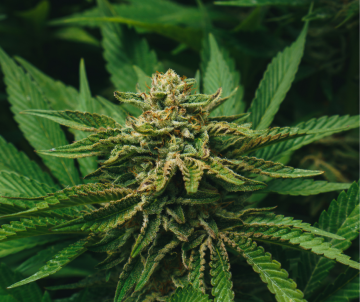 Critical is popular among many users. It is characterized by the aroma of fruit, which is very strong and therefore carbon filters are used in the cultivation to avoid problems. In terms of tastes, it is very intense and sweet and becomes a real pleasure for the user from the first puff to the very end.
Genetics is a mix of sativa and indica, with narrow, thin leaves and a not very strong stem, growing up to 3m in height. The plant produces a high amount of resin and has solid sticks. Blooms 65-75 days. It matures outside at the end of September. It is more susceptible to mold. The THC content is high and that isaround 12-16%.Genotype: Big Bud x Skunk. He managed to get it 1st prize Highlife Cannabis Cup at Bar
Critical + Autoflowering
This variety was created by crossing Critical + and Roadrunner. Genetics is a mix of sativa, indica and ruderalis. We managed to breed a disease and pest-resistant variety. When growing indoor grows to a height of less than a meter (80-90cm). They form large buds richly encased in resin with a small amount of leaves and lots of hair. In the last phase of growththere is a possibility to see orange pistils in plants that indicate kinship with skunk. The smell is strong and the same as the original Critical +. Although this variety is not a true copy of the mother plant, many characters have in common.
Critical +
Critical + is one of the most famous varieties and is highly praised by the user. In terms of revenue, it is one of the best, because production is really very high. The aroma of all these varieties is very intense. The aroma resembles fruit. There is no need to trim it, the plant creates many side branches, and so the yield is so high. Genotype: Bigbud x Skunk
All models with Critical genetics
Critical + 2.0 Autoflowering
A novelty on the market is this variety created after two years of hard work. From the point of view of evaluation, it is attributed to stunning features, be it quality or quantity. Already at the original Critical, the sticks were staggering in size, but this variety proved to produce even larger, denser and more massive sticks. The taste and aroma are the same as those of the predecessors. The structure of the laterally growing branches is very dense and can therefore boast resulting yields (up to 250 grams). Genotype: Critical + Autoflowering x Critical +
Critical Cheese Autoflowering
Dinafem has contributed to creating this great variety. She crossed the most productive varieties like Critical + and Cheese. Cheesu gets a stronger presence, but still retains many Critical + features, be it the high percentage of resin produced and the massive bursts or high yields. The increase is rather an average plant (about 1m). Matures after 10 weeks of germination. Genotype: Critical + Autoflowering x Cheese Autoflowering
Critical Kush
It is famous for its sweet fruity taste, rapid growth and high yields. The variety was created by crossing American and European Critical + and Emerald OG Kush. The Emerald OG Kush is characterized by lemon flavor and a slightly lower yield than Critical +. As a result, a hybrid with an open structure, long branches and relatively large buds was created.
Critical Jack
She owes her origins to Jack Herer, or the variety with the highest production Dinafem has to offer and which has the ability to mature in 70 days. Critical Jack became a fast-growing variety.the effects of the plant are relatively strong. Yields are huge, even surpassing the already massive return on Critical +. A single minus can be assigned to a look that is not very lively. But it is customary for sativas to have a large amount of stem and many large leaves. In the above rows we mentioned the susceptibility of Critical + to the occurrence of mold, which was suppressed by this plant and better tolerated autumn wet weather. It can be harvested without problems at the end of September. Genotype: Critical + x Jack Herer
Critical Jack Autoflowering
This autoflowering variety is characterized by the extremely fast growth it iscan be harvested after 70 days of germination. PaliAgain, as in previous cases, they are high in high resin. Its aroma can be compared to that of citrus and incense. Yields are also high. Plants grow to a height of up to 90 cm. It requires plenty of light, heat and aerated substrate for quality growth. Genotype: Critical Jack x Roadrunner