Effectiveness of cannabis inhaling on painful diabetic neuropathy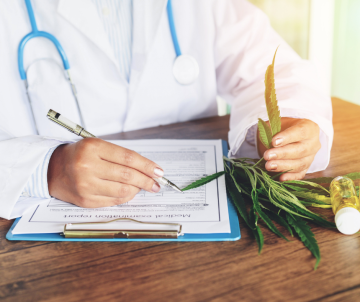 200 participants from Rhode Island tested the effects of medical cannabis inhaling.
The main reason for its use is chronic pain.
introduction
There is little understanding of the relationship with medical marijuana users. We tried to characterize the socio-democratic aspects and reasons for the use of medical marijuana in Rhode Island, and participants (n = 200) were recruited from one of the two pain treatment centers in Rhode Island and were asked to take a short survey that included the assessment of pain interference by Short Pain Inventory (BPI).
Most participants were male (73%), Caucasian (80%), university educated (68%) and insured (89%). The most common reason for using medical marijuana was to find that it was chonic pain.
Study results
participants were more likely to have BPI inference pain scores> 5 if they were older (OR: 1.36, 95% CI: 1.04-1.78) or reported cannabis use as a replacement for prescription drugs (OR: 2) , 47, 95% CI: 1.23-4.95) and were less likely to have a score> 5 if they had higher yields (OR: 0.53, 95% CI: 0.40-0.70) or they said they were sometimes treated for alcohol addiction. One fifth of the participants had a history of drug or alcohol abuse.
Most participants report that medical cannabis improves their symptoms of pain and are interested in alternative treatment options for opioid therapies
Sources: Clinical Studies and Case Reports