Effects of Therapeutic Cannabis on Attention Deficit Hyperactivity Disorder (ADHD)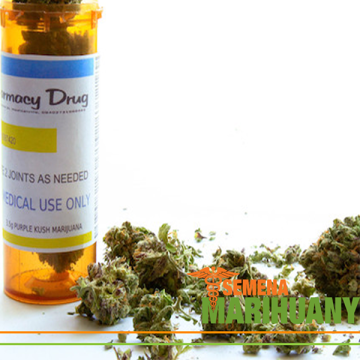 Scientists read internet forums to learn more about cannabis seeking patients for their ADHD
As it is, one of the first steps towards better research into the treatment of hyperactive disorder using medical cannabis is the activity of researchers at Duke University on Internet forums.
Research rarely starts in the lab, most of the time it is triggered by a situation or story that prompts us to ask questions. So before we start to ridicule the fact that these researchers are collecting data for Internet Forum studies, one thing to note is: why researchers would associate treatment with ADHD and cannabis if they were not curious experimenters trying to treat home and moreover successfully?
"One of the main aims of this study was to systematically characterize patients and carers the most commonly used information portal, leaving their views and experiences: the Internet," scientists explain. "About 72% of adults and 84% of adolescentslooking for information about healthcare on the Internet. "
There is currently no official research done, let alone clinical trials to address the treatment of ADHD with cannabis . The only available data is from studies looking at cannabis use as a problem. These studies only looked at the relationship of so-called cannabis use disorder and attention-deficit hyperactivity disorder.
Whilst there is a lack of essential demographic data and empirical evidence of effectiveness, these analyzes of Internet-based information have raised the question: is it possible that cannabis can be beneficial for ADHD?
Out of a total of 401 posts selected from 258 relevant discussions, scientists concluded:
25% of the total number of posts indicate that cannabis is therapeutic in ADHD
8% indicatesthat can harm cannabis
2% say that cannabis has no effect on ADHD
However, scientists recall that on certain types of Internet forums, users' access to, and overall, final opinion may be somewhat distorted by "pro-cannabis sentiment" and the popularity of cannabis, but there is a solid basis for unofficial information pointing to the potential of this plant and its positive effect on ADHD.
Internet, fountain of information
But what makes this qualitative analysis an interesting piece of scientific literature is just the origin of the data from which statistical results were derived. This study demonstrates that:
The views and stories that people share on the Internet have a real impact on the scientific approach to cannabis as well as on the general public opinion
Many patients are still forced to search and retrieve information from unauthenticated data accessible only on the Internet
"Yes, the truth is that in terms of mental health, most people prefer to search for information online, as opposed to four-way contact ," scientists explain. "These internet forums provide patients with a space for social interaction where they can share their experiences and problems without any filter or pretense, making them excellent for science.a source of information that can help us better understand what patients and their carers are experiencing in the event of ADHD. "
Whenfor example, look at the cannabis variety database on Leafly <Where there are countless user comments and experiences with individual varieties and their applications against ADHD, you will be clear about how powerful the internet data database is really, so it's no wonder scientists are looking for it.
There's still licemany questions waiting to be answered. How can cannabis affect brain connections and act positively or negatively on those associated with ADHD? How could a cannabis alternative affect problematic stimulant treatment? A lot of questions, little research. The analysis of internet forums is a small step, but every step in the right direction is counted.
Source:leafly.com