Hemp oil against Huntingtons disease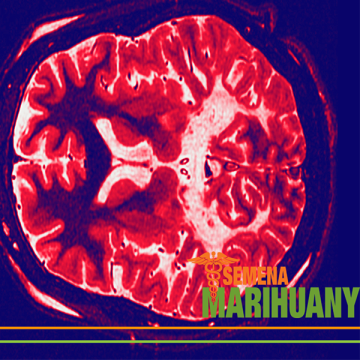 V dnešním článku se podíváme na případ Erin, ženy trpící na Huntingtonovu chorobu, kterou její matka léčí pomocí konopného oleje
Huntingtonova choroba je dost pochmurná, smrtelná nemoc. I přesto, že se o Huntingtonu mluví i ví všeobecně daleko méně, než například o známější Roztroušené skleróze, jedná se o neméně hroznou, život transformující kondici.
Paul Wallis na serveru Digital Journal popisuje případ mladé Erin Wadeové, mladé ženy z Ottawy, kterou Huntingtonova choroba naneštěstí postihla: "Mladá Erin se usmála, postavila a pozdravila. Zdánlivě normální chování, pro Erin však složitý výkon a zároveň obrovský úspěch. Kvůli Huntingtonově chorobě je Erin většinu dne téměř neschopná pohybu a z běžných denních činností se stávají nadlidské úkoly."
V průběhu nemoci se kromě značného omezení mobility vyskytují také křečové záchvaty, problémy s přijímáním potravy, což vede k celé řadě souvisejících problémů. A aby toho nebylo málo, běžně předepisovaná farmaceutická léčiva Erin nijak výrazně nepomáhají.
Následující úryvek pochází ze společnosti Huntington Society of Canada a momentální situaci okolo problematiky této choroby docela vystihuje:
"…nejsou momentálně dostupné žádné dostatečně účinné terapeutické metody, které by mohly vývoj této choroby zastavit nebo alespoň zpomalit. Dostupné jsou prozatím pouze medikamenty schopné snížit akutní příznaky nemoci. Výsledky výzkumů nových látek z poslední doby však vypadají velmi nadějně a lze očekávat, že budeme v brzké době schopni poskytnout kvalitnější a účinnější léčiva."
Všimněte si fráze "schopné snížit akutní příznaky nemoci". "Schopné snížit" znamená přinejlepším pomoci lidem jako Erin každodenní realitu snášet, stěží se však jedná o léčbu. V moment, kdy si rodiče nebo pečovatelé lidí jako je Erin uvědomí, že jim dnešní lékařský systém bohužel není schopen poskytnout efektivní pomoc, začnou se poohlížet po alternativních možnostech léčby, jako je například konopný olej.
Konopný olej je nesmírně důležitou možností léčby
"Konopný olej je schopen lidem trpícím na Huntingtona vrátit schopnost pohybu! Dokáže patologii této brutální, nemilosrdné nemoci obrátit a proto věřím, že je tato možnost léčby nesmírně důležitá a měla by být rozhodně dostupnější," vysvětluje dále Paul Wallis.
Konopný olej je prozatím stále známý jako efektivní pomoc proti chronické bolesti nebo roztroušené skleróze. Rozhodně však není známý jako pomoc pro obnovu pohybových schopností. Navíc zde rozhodně nemůžeme mluvit o nějakém divadlu: Erin trpí na Huntingtona již od 17 let a momentálně je její kondice ve velmi pokročilé fázi. Lidé s Huntingtonem zkrátka nejsou schopni předstírat, že jim je najednou lépe.
Jak je však možné, že pár kapek konopného oleje dokáže probudit v lidech neschopných pohybu nové vědomí o končetinách, obnovit koordinaci, s tím související neurologii a kontrolu nad skupinami svalů, které jsou i k tak triviálnímu úkolu, jako je zvednutí se z křesla, potřebné.
Paul Wallis chtěl zjistit o této konopné záhadě více a rozhodl se proto požádat matku pacientky Erin o více informací. V následujícím rozhovoru Cindy Moore popisuje a mapuje celou kondici, která Erin postihla a vysvětluje také postup, jakým se rozhodli Erin konopný olej podávat.
Rozhovor s matkou Erin, Cindy Moore
Mohla byste nám popsat dění vašeho videa z lékařského hlediska?
Erin trpí na juvenilní formu Huntingtonovy choroby. Jedná se o fatální nemoc. Diagnóza této formy Huntingtona znamená, že vám do konce života zbývá průměrně 10 let. Při diagnóze v dospělosti je situace trochu lepší a vaše vyhlídky na život se pohybují někdy od 20 do 30 let. Vaše kvalita života je však samozřejmě mizerná. Otec Erin, se kterým mám dvě děti, umřel na následky Huntingtona ve svých padesáti letech. Pro děti rodičů trpících na tuto chorobu je až 50% šance, že se u nich v průběhu života vyskytne taktéž.
Spolu s Erin se snažíme zvýšit povědomí o této nemoci. "Snažíme se najít lék a vyléčit všechny, kdo na Huntingtona trpí" vysvětluje přerušovaným hlasem Erin.  
Jaké jsou příznaky Juvenilní formy Huntingtonovy choroby (JHD)?
Vývoj JHD se projevuje změnami v osobnosti, chování, pohybové koordinace a vyjadřovacích schopnostech a v omezení schopnosti učení se. Fyzické změny zahrnují ztuhlost, nepohyblivost nohou, neomalenost, zpomalení veškerých pohybů a třepot. Ve srovnání s Huntingtonem vyvinutým v dospělosti juvenilní forma zahrnuje také křečovité záchvaty.
Mezi predispozice a prvotní symptomy patří:
Předchozí případy Huntingtonovy choroby v rodině
Nezvyklá nemotornost rukou i nohou
Ústup kognitivních funkcí
Změny v mluvě a schopnosti polykání
Jakým způsobem změnil Erin konopný olej život?
Konopný olej jsem Erin začala podávat teprve nedávno, pozitivní účinky se však ukázaly téměř okamžitě. V Kanadě je naštěstí konopí pro léčebné účely legální, takže se nemusíme bát žádných kriminálních hrozeb. Na konopný olej jsem si jednoduše sehnala recept a začala ho Erin podávat spolu s vaporizovanou formou konopí.
Nejdříve jsme si také museli uvědomit, že jsou mezi různými druhy konopí značné rozdíly. Některé druhy jsou bohaté na THC, jiné na CBD a některé na oboje. Erin momentálně podáváme konopný olej s vysokým obsahem CBD a minimální koncentrací THC. V tomto případě jí léčba nezpůsobuje žádné změny v psychickém stavu a pouze atakuje symptomy. Ve výsledku ji CBD olej pomohl vstát z křesla, její záchvaty i třepot naprosto zmizely, zlepšila se její schopnost vyjadřování a dokáže se najíst tak, aniž by se při tom dusila.
Dokáže se Erin bez konopného oleje vůbec hýbat?
Erin je většinu času uvězněná v kolečkovém křesle. Až donedávna byla čas od času schopna vstát, to se ale poslední dobou razantně zhoršilo. Změna přišla až s podáním konopného oleje – nyní je schopná s trochou pomoci vstát, udělat pár kroků, smát se a mluvit. To ostatně můžete vidět i v našem ukázkovém videu.
Přijde vám, že situaci zvládáte? Dostává se vám dostatečné podpory a pomoci?
Vidět vaše dítě trpět a uvědomovat si, že umírá, je hrozně těžké. Konopný olej je jedinou věcí z poslední doby, která mi dává alespoň nějakou naději. Podpory se nám dostává zejména od přátel a rodiny. Díky mé vlastní aktivitě jako direktorky pro Business Affairs for Canada jsem se setkala Jamesem Valvanem a jako organizace jsme se rozhodli založit neziskovou společnost WeHaveAFace.org. Momentálně se snažíme pomoci co nejvíce pečovatelům i pacientům po celém světě.
Obrovskou momentální snahou je také získat dotace pro odstartování programu Juvenile Huntington's disease stem cell program.
Dostalo se vám nějaké účinné pomoci ze strany momentálního zdravotnického systému?
Nebylo nám poskytnuto nic, co by situaci nějak výrazněji zlepšilo. Musela jsem zakročit sama. Léčebné konopí je drahé a pojišťovny cenu nepokrývají, i tak však neváhám a konopí Erin platím, dokud je to možné. Ty výsledky za to stojí a klidně bych i připlatila, kdybych musela. Udělám vše, co budu moci, abych své dceři pomohla. Proto jsem se taky rozhodla zveřejnit tyto videa a ukázat tak dalším lidem, rodičům, pacientům nebo pečujícím, že je tady alespoň něco, co je schopné našim milovaným pomoci.
Konopný olej výzvou pro vědce
Když se podíváme na videa, kde vidíme pacienty jako je Erin po konopném oleji doslova ožít a slyšíme tvrzení pečovatelů, kteří se radují, že konečně našli viditelně fungující, rostlinnou pomoc, musíme se pochopitelně zeptat: Jakým způsobem léčebné konopí v případě Huntingtona působí?
Momentálně probíhá hned několik studií, které snaží přijít na kloub jak mechanizmu působení konopného oleje, tak jeho statistickou účinností.
Výsledky několika prvotních studií potvrdily, že vývoj Huntingtonovy choroby úzce souvisí s nedostatkem endokanabinoidů v basální ganglii. Tyto výsledky vědce pochopitelně navedly k následnému výzkumu a momentálně jsou dostupné alespoň nějako, pre-klinické výsledky.
"Jedním z nejoptimističtějších výsledků poslední doby je zjištění, že jsou dva hlavní kanabinoidy obsažené v rostlině konopí, tedy THC a CBD, schopny chránit a zachovávat zdraví neuronů v mozku."
Oba kanabinoidy jsou schopné aktivovat receptory CB1 a CB2 v daných oblastech mozku. Aktivací receptorů CB1 dochází ke schopnosti mozku ubránit se zánětlivosti a snížit tak toxicitu takzvaných mikroglií – buněk, které se účastní imunitních dějů v nervové soustavě. Stimulací receptorů CB2 v mozku zase dochází ke zlepšení motorických funkcí a symptomů jako je třes nebo křeče, během kterých dochází k dalšímu poškození nervové tkáně.
"Ve výsledku je tedy stimulace těchto receptorů pomocí konopí neuroprotektivní a průběh nemoci pomáhá minimálně zpomalit."
Více o léčebném konopí jako léku proti poruchám a nemocem neurodegenerativních typů se můžete dočíst například v článku "Léčba Neurodegenerativních Poruch pomocí Konopí" nebo "Léčba roztroušené sklerózy přírodním konopím".
Zdroje: medicalmarijuanainc digitaljournal.com
Překlad: Filip Maral
Obrázky: sciencemag.org