Hemp Peprmintky or The Future is in Mikrodávky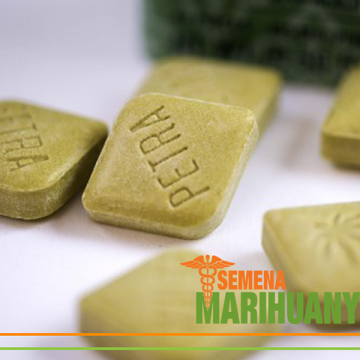 Úspěšná léčba pomocí přírodního konopí spočívá v mnohých případech v daleko nižších dávkách, než je zvyklé u například rekreačních uživatelů.
Takzvaný "microdosing", neboli po našem mikro-dávkování léčebného konopí se poslední dobou stává čím dál více populární skrz naskrz jak rekreační, tak pacientskou konopnou komunitou.
"Budoucnost léčebného konopí spočívá v microdosingu." Prohlašuje Christie Strong, vedoucí marketingové komunikace společnosti Kiva Confections, v interview pro magazín Extract.
Kalifornská společnost Kiva Confections, výrobce konopných cukrovinek a výherce hned několika ocenění, se momentálně potýká s obrovským nárůstem poptávky po výrobcích s pouze malým obsahem kanabinoidů. Kiva nyní plánuje značně rozšířit svůj sortiment nízko dávkovaných výrobků. Jedním z jejich dosud nejpopulárnějších produktů jsou peprmintové bonbónky - dávka v jednom z takových bonbónů je pouhopouhých 2,5mg THC, což je zhruba čtvrtina standardně dostupné nejnižší dávky dnešních komerčních ediblů, tedy 10mg THC.
"O našich mikro dávkovaných 'konopných cukrovinkách' můžete přemýšlet zhruba jako o doplňku stravy," vysvětluje dále Strong. "Naše dávkování je přesně dostačující na to, aby 'nakoplo' váš endokanabinoidní systém a poskytlo tak zdravotní benefity léčebného konopí bez často nežádoucího, intenzivního psychoaktivního efektu."
Trh plný moc silné "kávy"
Strong dále popisuje momentální situaci legálního konopného trhu zahlceného konopnými poživatinami, které jsou schopny většinu mírných uživatelů doslova "odpálit na oběžnou dráhu". Společnost Kiva se tedy smysluplně rozhodla zaplnit díru na trhu a vyvinula takové poživatiny, po kterých si začátečníci ze strachu  o život nebudou volat záchranky, jak se v mnohých případech stále děje.
Konopné poživatiny s obsahem pouhých 2,5mg THC se dají považovat za velmi efektivní, přenosnou pomůcku pro zvládání stresových situací a zklidnění úzkosti. Požíváním tak malého množství účinné látky THC navíc nedochází k přehlcení endokanabinoidního systému a rychlému vývinu tolerance, jak tomu v případě ultra potentních brownies bývá.
"Celé je to o zdraví prospěšné implementaci léčebného konopí do běžného života. Mluvíme zde o moderním bio-hackingu a pomůcce, která nám dopomáhá žít produktivněji a ne jen se co nejvíce 'zkouřit'."
Zakladatel společnosti Integr8 Health, spoluzakladatel serveru Healer.com a také uznávaný vědec v oblasti konopného výzkumu, dr. Dustin Sulak, popisuje, jak nižší dávky konopí v mnohých případech vylepší zdraví pacienta stejným způsobem, jako dávky vyšší a nedochází přitom k nechtěnému vývinu tolerance.
"Měli jsme zde již celou řadu pacientů, kteří k nám chodí s dotazem, že jim konopí nejdříve pomáhalo, ale nyní už jaksi přestalo fungovat. 'Čím to je?' ptají se. Naší typickou odpovědí potom je, že by měli razantně snížit dávky," popisuje Sulak v interview pro Project CBD z května 2016.
"Zjistil jsem, že v průběhu času se u daného pacienta vždy dá najít taková dávka, která mu bude poskytovat zdravotní efekty konopí, minimální vedlejší efekty a zároveň nebude budovat jeho toleranci. Pokud tuto dávku začnou překračovat, dojde časem k ústupu zdraví prospěšných efektů. Jakmile dojde k ústupu efektů, lidé začnou užívat větší dávky, aby těch samých efektů dosáhli, což ve výsledku jen zrychlí nástup tolerance a dojde k ještě značnějšímu ústupu zdravotních benefitů léčby."
Přesně s tímto názorem souhlasí i Christie Strong, které jakožto dlouhodobé uživatelce léčebného kanabisu snížení dávky dle vlastních slov značně prospělo.
Mikrodávka 2,5mg aplikovaná skrze trávící trakt je sice velice nízká, člověk ji však podle Strong dozajista pocítí. Navíc, pokud dochází ke vstřebání účinných látek konopí v trávícím traktu, výsledný efekt trvá mnohem déle, než při běžném kouření.
"Jediné, co po 2,5mg THC cítím, je lehký pocit relaxace a klidu, bez přehnané psychoaktivity. Cítím se pouze více přítomna v momentu, který si vychutnávám s větším klidem. "Je to jediný konopný produkt, který si dávám přes den."
Strong doporučuje opatrnost s dávkováním konopí všem pacientům. "Experimentuje, začněte s absolutně minimální dávkou a postupně se propracujte až k takové, která vám sedne nejlépe. Celý proces je i značně subjektivní."
Odložte joint a běžte si zaběhat
Zkušenějším a hlavně každodenním uživatelům konopí potom Sulak doporučuje takzvaný šesti denní "senzitivní protokol".
"Tento protokol využívá celkově dvou denní, kompletní abstinence od konopí a následných čtyř dnů postupného, opatrného zvyšování dávek. Většinou pak přijdou s tím, že je jejich momentální dávka nižší o celých 50%. To se výsledně odrazí i na jejich konečné spotřebě, vedlejších efektech a ještě k tomu ušetří spoustu peněz.
Často potom slyším fráze typu 'Doktore, kouříval jsem běžně 12 jointů denně, teď mi stačí dva a cítím mnohem silnější efekt. Je to silnější, dává mi to lepší pocit a navíc mě to i lépe uzdravuje'".
Autor: Emily Gray
Překlad: Filip Maral
Zdroj: extract.com
Obrázky: media-cache goddessdelivers