Researchers have analyzed a large number of studies on how marijuana affects your heart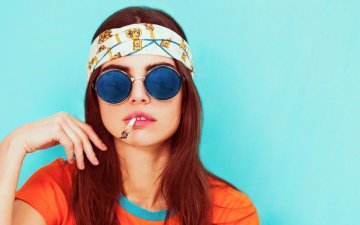 Vědci z Pensylvánie, New Yorku a Kalifornie detailně prozkoumali desítky studií o vlivu marihuany na srdce. 
Zúčastnilo se přes 1200 osob ve věku 20 let a více. 
Vědci se podívali na více než tucet studií o vlivu marihuany na srdce a jejich výsledek není zdaleka přesvědčivý.
Toto zjištění je v rozporu se studií zvěřejněnou v srpnu 2017, která tvrdila, že uživatelé marihuany čelí trojnásobně vyššímu riziku úmrtí na hypertenzi než ti, kteří marihuanu neužívají.
Studie v srpnu měla některá velká omezení, včetně toho, že jako uživatele definovali každého, kdo někdy drogu vyzkoušel.
Zjištěné výsledky byly alarmující. Ale jako každá studie měla i tato klíčová omezení, včetně skutečnosti, že definovala jako "uživatele" konopí každého, kdo někdy marihuanu vyzkoušel. Ještě důležitější je však zdůraznění významné mezery v současném chápání vědy o konopí: Jak ovlivňuje droga srdce?
Vědci zkrátka neznají celkový dopad konopí na kardiovaskulární zdraví.
Pro novou studii se výzkumníci v Kalifornii, Pensylvánii a New Yorku podívali na desítky studií o vlivu marihuany na srdce.Tyto studie zkoumaly vazby mezi konopím a zdravotními problémy, které vystavují lidi vyššímu riziku vzniku srdečního onemocnění – jako je vysoký cholesterol nebo vysoký krevní tlak – stejně jako vazby mezi marihuanou a srdečními chorobami.
Ale zjistili, že všechny předchozí studie se potýkají s problémy. Některé zkoumaly pouze malé množství osob, jiné byly příloiš krátkodobé a u jiných se nepodařilo testovat správnou skupinu lidí, zejména ty, kteří by za těchto podmínek byli nejvíce ohroženi.
Vědci tak dospěli ke skličujícímu závěru: "Důkazy zkoumající vliv marihuany na kardiovaskulární rizikové faktory a výsledky .. jsou nedostatečné," napsali.
Tento závěr se tak vysmívá předchozím studiím.
Co víme o marihuaně a zdraví srdce
Existuje spousta důvodů proč být znepokojen ohledně konopí a jeho vlivu na naše zdraví. Přesto v mnoha oblastech medicíny chybí dostatečný komplexní výzkum, abychom dospěli k nějakému závěru.
Vědci vědí, že užívání marihuany zvyšuje srdeční frekvenci o 20 až 50 tepů za minutu a to od 20 minut do 3 hodin. Vypadá to, že by to mohlo ovlivňovat fuknci srdce, avšak opět potřebujeme další výzkum.
Nedávný rozsáhlý report od Národních akademií věd, inženýrství a medicíny zjistil, že "nedostatečné důkazy" podporují nebo vyvracejí myšlenku, že konopí může zvýšit celkové riziko srdečního záchvatu, ačkoli byly také nalezeny některé omezující důkazy toho, že užívání drog může být spouštěcím faktorem.
Další studie, i když velmi malá, zjistila nárůst krevního tlaku – ale pouze tehdy, když lidé, užívající marihuanu pravidelně, přestali drogu používat, ne dříve.
To se shoduje s výzkumem z Mayo Clinic, což naznačuje, že užívání konopí by mohlo mít za následek snížení i zvýšení krevního tlaku.
S ohledem na tuto skutečnost, Francesca Filbey, ředitelka kognitivního neurovědního výzkumu návykových poruch pro Centrum zdraví a mozku, prozradila v srpnu pro Business Insider, že budoucí studie by měly posoudit širší škálu faktorů spojených s užíváním konopí a zdravím srdce. To může zahrnovat hmotnost, BMI a používání dalších látek.
Jak jediná studie přišla k tak silnému závěru
Jak je tedy možné, že jedna studie došla k tak silným závěrům o drogách a našich srdcích, když existuje tolik omezení poznatků této problematiky? Jak se ukázalo, četné faktory byly nespávně vyhodnoceny, včetně rozhodnutí autorů studie definovat jako "pravidelného" uživatele marihuany každou osobu, která konopí někdy vyzkoušela.
Výzkumníci pro studii vybrali více než 1 200 osob ve věku 20 let a více. Účastníci byli dříve přijati jako součást rozsáhlého a průběžného národního zdravotního výzkumu.Jedna otázka z průzkumu se týkala toho, zda někdy užili marihuanu. Lidé, kteří odpověděli "ano", byli klasifikováni jako uživatelé marihuany; ti, kteří odpověděli "ne", byli klasifikováni jako ti, kteří ji neužívají. Vědci zpracovali tato data a sloučily je se statistickými údaji o úmrtí z různých příčin získaných od Národního centra pro zdravotní statistiku v USA.
Statistická analýza naznačuje, že vědci předpokládali u uživatelů marihuany 3,42x vyšší pravděpodobnost, že zemřou na hypertenzi nebo kvůli vysokému trevnímu tlaku než u těch, kteří tvrdili, že konopí nikdy nepoužili. Zdálo se také, že toto riziko vzroste o faktor 1,04 s každým "další rokem používání".
To je docela strohé zjištění. Ve skutečnosti však více než polovina Američanů vyzkoušela konopí, ale v této studii by byla tato polovina zařazena mezi "pravidelné uživatele konopí". Podle nedávných průzkumů ji však pravidelně používá jen zlomek těchto lidí.
Zdroj: článek, obrázek: www.civilized.life; www.cup.com.hk