Seeds with THC content up to 1% and the possibility of growing them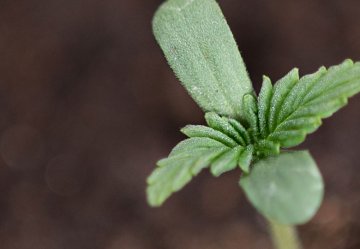 The year 2022 brought great legislative changes to cannabis lovers and growers. As of 1 January 2022, an amendment to the Act on Addictive Substances entered into force. Most importantly, we are sure to approve an increase in the THC component of technical hemp from 0.3% to 1%. This increase is intended to protect farmers and growers, as unpredictable weather can lead to unexpectedly higher cannabinoid production in plants and so the THC content in plants could increase beyond the law.
Dried Cannapio Zenergy Flowers
The aim of this amendment is to enable more entities to grow medicinal cannabis and to enable its export. The standard also introduces the electronic prescription with a blue stripe, which are intended for prescribing drugs containing addictive substances. It introduces new conditions for the issuance of a license to grow cannabis plants for medical use and will allow cultivation for the production and subsequent production of the active substance cannabis by legal or natural persons, which is a huge change from the original wording of the law.
What is cannabidiol?
The substances that are formed in cannabis and Indian are called cannabinoids, which include the very popular cannabidiol, known as CBD. It is a naturally occurring substance that is not psychoactive, so it has no narcotic effects. It is precisely because of its non-psychotropic, health and medicinal benefits that it is highly sought after. It relieves pain, relieves the symptoms of some diseases and reduces inflammation. Significantly slows down the aging of cells and cell structures. It is popular mainly due to its positive effects in the treatment of stress, depression, anxiety, schizophrenia or even bipolar disorder.
We refer to varieties with a low THC content of up to 1% as technical hemp, so we can now offer you professionally bred varieties with a high content of this cannabinoid CBD, which is usually higher in sativa in the CBD: THC ratio than in indica.
We present to you a completely new category of varieties that have a THC content of 1% and thus meet the new legislative limit of the percentage of THC in technical hemp. We would also like to introduce you to some new varieties of our own brand Cannapio.
New species of seeds with Cannapio Zenergy flowers of our production
Cannapio Johana CBD
Johana CBD are feminized cannabis seeds up to 1% THC with refined genetics, the parents of this variety are Juanita la Lagrimosa and Session. The Juanita la Lagrimosa variety won a number of awards at the High Times Cannabis Cup due to its high CBD content. Its origins are no less fascinating genetics New York City Diesel crossed with sativa dominant variety Reina Madre.
Thanks to this successful crossing, the Johana CBD variety was created with excellent productivity and height results. It contains 25% of indica genes and 75% of sativa genes. Thanks to its high CBD content, which reaches up to 18%, and the pleasant citrus taste, the plant interacts with the endocannabinoid system and thus helps to calm the nervous system. The THC content is between 0.25 - 0.75%.
This feminized plant is suitable for beginners because it is very easy to grow. It is suitable for indoor and outdoor environments. Indoors, it grows to medium sizes with a yield of up to 550 g / m2 and a flowering time of about 7-8 weeks. During external planting, it grows to a height of up to 2 meters with a yield of 475 g per plant and the harvest is expected in early October.
Cannapio Johana CBD 3pcs
Cannapio Pure Mountains CBD
Another unique novelty is the feminized variety Pure Mountains CBD with a dominant indica strain. It boasts exclusive genetics composed of the Elixir Vitae and Medical CBD varieties, both of which have a high CBD content, which has further increased it in the Pure Mountains CBD plant. Her parent Elixir Vitae was created by crossing Mecial CBD and Jean Dark. It contains up to 14% CBD and thanks to its minimal amount of THC, specifically 0.25%, the effects of this variety are non-psychotropic, but on the contrary calming.
The plant is suitable for both indoor and outdoor cultivation, and with suitable lighting and nutrition, the CBD content can increase even more. In the case of indoor cultivation, the yield of the plant is up to 450 g / m2 with a flowering time of 6-7 weeks. When grown outdoors, the yield per plant is the same, ie about 450g. It grows to a height of up to 2 meters and the harvest is expected at the end of September.
Pure Mountains CBD has an unusually pleasant aroma and a taste reminiscent of bitter-sweet caramel. This variety is suitable for the production of ointments, creams, tinctures, oils, etc.
Cannapio Pure Mountains CBD 3pcs
Cannapio Auto Purple CBD
Auto Purple CBD is a self-flowering variety that has an exceptionally formed strain of 90% indica, 5% sativa and 5% ruderalis. The genetics of this variety are Kush Rose Auto CBD and Afghan Rose Auto CBD, both parents boast a high CBD content, as well as Auto Purple CBD, which has up to 17% CBD. The ratio of CBD to THC is 34: 1, as the THC content in this variety is up to 0.5%. During breeding, breeders managed to reduce the THC content to a minimum, so Auto Purple CBD has no psychotropic effects and meets the legal standard of the permitted percentage of THC in cannabis.
The plant is suitable for indoor and outdoor cultivation and thanks to its unpretentiousness it is suitable for beginners. It grows to a lower stature, so it is possible to grow several plants in a small space. It boasts rapid growth, flowering time is about 9 weeks. In an indoor environment, it is possible to grow up to 12 plants per square meter in 7l pots with a yield of 400-450 g / m2. When grown outdoors, the flower grows to a height of 140 cm and is ideal for 18l pots, yielding 100-150 g / plant.
This unique variety is beautiful to look at, it has dark purple flowers that flow into a dark green hue. It produces large pistils and canes can be used to produce food and extracts high in CBD. It has an earthy, pine and fruity aroma with clean and motivating effects.
Cannapio Auto Purple CBD 3pcs
However, it is also worth mentioning varieties whose THC content in the plant does not exceed 0.3%:
Cannapio Zenergy
The feminized Cannapio Zenergy variety boasts a cannabinoid profile with a large amount of CBD content, which contains up to 24%. It also contains 1% cannabigerol, CBG. Its genetic originator is the Candida variety, which has a high CBD content and was created for medicinal purposes. Zenergy's genetics are a hybrid - 60% indica / 40% sativa. The Zenergy variety creates really big sticks. When growing, it is necessary to take into account the environment in which we will grow the plant. The most suitable conditions for planting these seeds are the end of May and the beginning of June. Flowering time is about 5-7 weeks, but the climate has a great influence on cultivation. The harvest should take place as soon as the flowers are perfectly colored in a dark purple color. The normal yield from one plant can be up to 500 g of flowers and the promise of 99% germination under ideal growing conditions.
Due to its high CBD content and low THC content, which reaches 0.24%, the Cannapio Zenergy variety is not psychoactive and does not become addictive. On the contrary, it has great therapeutic and relaxing effects, thanks to its exceptional terpene profile, which consists of terpinolene, caryophyllene, humulene, pinene and linalool. It has a full distinctive aroma and a refreshing feeling thanks to citrus undertones.
Cannapio Zenergy - 4 week flowering
Cannapio Zenergy - 7 week flowering
Cannapio Infinity CBD
Infinity CBD, like many other CBD varieties, originates in the Candida variety, which was bred specifically for CBD production, due to its healing effects. Infinity CBD reaches up to 17% CBD and, conversely, keeps the THC limit below 0.3%. This variety is indica dominant. It is a plant with a tough nature, it is easy to grow and ideal for beginners. Planting is ideal in late May / early June, after three ice creams. Infinity CBD has an exceptional quality yield, under favorable conditions the plant can yield up to 500g / plant. Flowering time also depends on growing conditions, which can affect it, usually in an outdoor environment, the flowers are ripe in 5-7 weeks.
It has a very pleasant juicy aroma of fruit tones, thanks to the combination of terpenes geraniol, ocimen, caryophyllene, pinen, humulen and linalool. The effects of Infinity CBD feminized seeds are mainly calming of the nervous system and relaxation.
Cannapio Infinity - 7 week flowering
Cannapio Infinity dried flowers
Cannapio Infinity macro photo of flowers
Cannapio Wellness CBD
Wellness CBDs are feminized seeds whose genetics are composed of the Candida variety and selected CBD varieties. The variety is rather sativa dominant. The content of CBD reaches up to 18%, thanks to which it has therapeutic and non-psychotropic effects, on the contrary, the content of THC is up to 0.3%, which also meets the old standard of the Act on Addictive Substances.
This variety is suitable for indoor and outdoor cultivation, has a durable and powerful body structure. Thanks to its strong and thick stem, it can withstand adverse conditions during outdoor cultivation. Planting is optimal in late May / early June, may vary depending on the growing environment and 7,500 - 8,500 seeds per hectare are recommended. The flowering period is roughly from July to the beginning of September, but again it depends on the environment and locality where the plant is grown. You can expect harvesting 42-49 days after the first flower germinates with a yield of up to 500 g / plant. The Wellness variety produces flowers full of resin with a large amount of CBD cannabinoid.
Cannapio CBD Wellness - 7 week flowering
Cannapio CBD Wellness dried flowers
The Wellness variety produces flowers full of resin with a large amount of CBD cannabinoid
Cannapio Origin CBG
Origin CBG is a feminized self-flowering variety that produces up to 12.7% with high amounts of cannabigerol CBG. The THC content is almost trace, it is around 0.08% and CBD is also low in this plant, only 0.65%, so it contains a really unique range of substances that we can find in Origin CBG. It has no psychotropic effects and no addiction to it. This plant is an indica strain created by crossing Candida varieties, a specially created variety for CBD and medical purposes, and selected quality varieties from Switzerland. CBG acts on a wider range of receptors in the human body than CBD.
It is suitable for indoor and outdoor cultivation with a yield of up to 350 g per plant for outdoor cultivation and the harvest period is around 50 days. It has a woody aroma thanks to the terpene profile composed of pinene, caryophyllene and humulene. It supports relaxation and calming of body and mind.
Origin CBG from Cannapio
Dutch Passion CBD Mazar
The CBD Mazar variety is a novelty of the very popular Dutch seed bank Dutch Passion. In Dutch Passion, they really cared and crossed the dominant sativa CBD Charlotte's Angel with the dominant indica Mazar. The CBD content is between 10-13% and the average THC is 0.4 - 0.5%, thanks to which the flowers of this variety are not psychoactive.
The feminized CBD Mazar plant is more suitable for indoor cultivation, the harvest time is approximately 8 weeks due to its indicator genes. It produces dense and solid sticks with a high yield. Due to the large production of resin, the variety is suitable for extraction and production of oils and extracts. It has earthy and spicy kush tones and has therapeutic benefits due to its high CBD content.
CBD Mazar from Dutch Passion
Cannabis is a truly unique plant that can offer us a lot of substances that are good for our body and health. The amendment, which came into force on 1 January 2022, unleashes our hands a little more when growing cannabis plants and obtaining its products containing plant substances as a supportive method in the treatment of many health complications.
Not only CBD, but also other cannabinoids and phytochemicals have a number of therapeutic effects for mental and physical problems, and the use of cannabis seed genetics with THC up to 1% is another step towards normalizing cannabis cultivation.
List of all offered varieties meeting the 1% THC limit:
Cannapio:
Infinity CBD
Wellness CBD
Zenergy CBD
Johana CBD
Pure Mountains CBD
Auto Purple CBD
Origin CBG
Royal Queen Seeds:
Tatanka Pure CBD
Purplematic Auto CBD
Joanne´s CBD
Solomatic CBD
Dutch Passion:
CBD Charlotte's Angel
CBD Mazar
CBG - Force
Paradise Seeds:
CBDelight
Kannabia Seeds:
Swiss Dream Auto CBD
And we are gradually preparing other varieties for you, follow our website Cannapio.
.