The biggest cannabis festivals - Cannabis Cup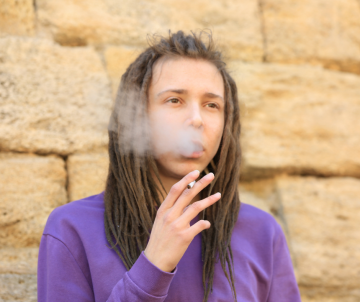 As part of the articles on the biggest cannabis fairs and festivals, we will now focus on the biggest ever, the High Times Cannabis Cup. This year it will take place 26th year this world-renowned cannabis trade fair coupled with an international competition with marijuana and its products.

"The Cannabis Cup is a celebration, founded in 1987 by the editor of New Yorks High Times magazine Steven Hager, who came to the Netherlands for an interview with the founder of the first Dutch cannabis seed company. The festival is held annually in Amsterdam. The jury annually announces a company that has grown the best marijuana, showcasing the best new product or prettiest stand at the festival. "
As is already the casefairs, the experts will speak to them to share their experiences with visitorsand adviceconcerning cannabis. However, a detailed program for the 26th edition is not yet known, so we will have to wait for a while for a specific name.

26. roHigh Times Cannabis Cup will take place on 24.- November 28thas traditionally in Amsterdam.


Here we bring you list of winners previous years:
Skunk # 1 from Cultivators Choice
Early Pearl / Skunk # 1 x Northern Lights # 5 / Haze by the Seed Bank
3rd Cup 1990 - Northern Lights # 5From the Seed Bank
4th Cup 1991 - Skunk from Free City
5th Cup 1992 - Haze Skunk # 1 from Homegrown Fantasy
6th Cup 1993 - Haze x Northern Lights # 5 from Sensi Seed Bank
7th Cup - Jack Herer from Sensi Seed Bank
8th Cup 1995 - White Widow from the Green House
9th Cup 1996 - White Russian from De Dampkring
10th Cup 1997 - Peace Maker from De Dampkring
11th Cup 1998 - Super Silver Haze from the Green House
12th Cup 1999 - Super Silver Haze from the Green House
13th Cup 2000 - Blueberry from the Noon
14th Cup 2001 - Sweet Tooth from Barney's
15th Cup 2002 - Morning Glory from Barney's
16th Cup 2003 - Hawaiian Snow from Green House
17th Cup 2004 - Amnesia Haze from Barney's
18th Cup 2005 - Willie Nelson from Barney's
19th Cup 2006 - Arjan's Ultra Haze # 1 from Green House
20th Cup 2007 - G-13 Haze from Barney's
21st Cup 2008 - The Green House for Super Lemon Haze
22nd Cup 2009 - The Green House for Super Lemon Haze
23th Cup 2010 - Barney's Coffeeshop - Tangerine Dream
24th Cup 2011 - Barney's Coffeeshop for Liberty Haze
25th Cup 2012 - Coffeeshop for Flower Bomb Kush
To learn more about the fair, visit its official site: https://www.cannabiscup.com