The seven best models of cannabis in the history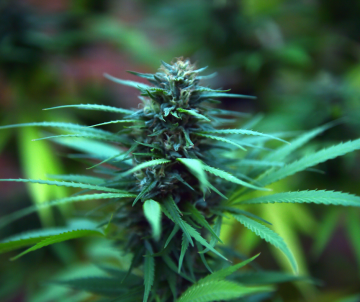 During the period of existence of cannabis, many successful models have been bred and new and new varieties are still being produced.
White Widow
This strain has its origins in the Netherlands. After successful initial launch, this variety has spread rapidly around the world and has taken first place in popularity. It is a hybrid of sativa and indica, in an indoor environment about 1m high, outdoors up to 2m. White Widow likes a lot of light and warmer climate, is prone to mold, so it is not easy to grow it in our outdoor conditions.
The growth is characterized by a rich branching of the plant and a strong, penetrating aroma. At the time of flowering, the buds are filled with lots of white crystals of resin. In terms of revenues, up to 400g / m 2 can be obtainedboasts a high THC content: 20-25% and hence the effects of this modelu is one of the strongest. The feelings of euphoria after swallowing come very quickly.
Jack Herer
He got his name after a prominent American activist fighting to legalize marijuana and the author of the Conspiracy Against Cannabis or The Emperor Does Not Dress (1985) and GRASS Great Revolutionary American Standard System (1973).
This variety is credited with the most awards received from cannabis festivals. Another big plus attributed to this variety is the official inclusion of medicinal herbs in the Netherlands. Three out of four Jack Herers geneticists are heavily influenced by sativa, the fourth genetics are indica, whether its flowering, plant height, or the shape or hardness of the buds. It is more appropriate pro indoor growing. When grown outdoors, it is harvested early October due to longer flowering time.
Blueberry
The variety is famous for its blueberry flavor and has won several awards. Its origins date back to the 1970s. This is a big indica model (80%). OddlyThe color of this strain is the color of ripe buds (lavender blue). THC 19.5% is one of the strongest varieties.
Durban Poison
When mentioning Durban Poison, one must not forget that it is a never-crossed variety imported from South Africa. It is pure sativa, so long and large leaves are typical for it, growing tall, few branches and creating huge buds often indistinguishable when grown outdoors from podlampovek. The taste can be compared to anise or licorice.
It is durablepoultry suitable for growing even in our climatic conditions. Approximately in mid-August it turns into bloom and maturity can be expected at the end of September. THC content (8.6%) is average. Yield: 300g / m 2
G13 Haze
It is a variety with predominant sativa genetics suitable for indoor and outdoor cultivation. She became the winner of the Cannabis Cup in 2006 and 2007. She has a shorter flowering period (8 weeks) and is accompanied by a beautiful fruity aroma throughout her growth.
With foamstanding outside reaches a great height of up to 3m, which is when fistsWe do not have to worry about indoor. Here it reaches a maximum of 120cm. The THC content is high, ranging from 18% higher. When ensuring optimum conditions, a large harvest is also guaranteed: 450g / m2 on average.
Genetics: G13 x Hawaiian
AK-47
The light of the world saw this variety in 1992 by combining Afghani, Thai, Colombian and Mexican. It is a 50:50 sativa and indica hybrid. The name is based on the effect of this cannabis. The raid and state after use comes as an unguided missile from a weapon. It is one of the undemanding varieties suitable for beginners.
Please indicatewith a relatively short flowering time between 50-64 days. It has a very intense and sweetish taste and smell. The effects are soothing to sedative. She has won an impressive 10 awards (eg 1st place at the High Life Cup in Barcelona in 2005).
Northern Lights
For many years he has been the dominant feature of all kinds of cannabis festivals. Northern Lights are compact, dense and fast-growing shrubs with honey scent and juniper undertones. It was bred mainly for indoor growing, but it also produces good results in the greenhouse. It is a variety with predominant indica. It probably originates in the northwest of the United States of America. In terms of yields: on average 50-60g / plant and 500g / m 2 . Flowering time lasts 7-8 weeks.