Therapeutic Cannabis And Fighting Opioid Epidemic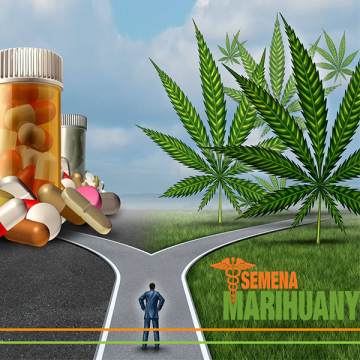 In this article, we bring you a fresh interview with a prominent Canadian cannabis culture personality, Phillip Lucas
Phillip Lucas is now a deeply rooted personality of the Canadian cannabis scene. Shortly after the dispenser was established medicinal cannabis in Vancouver, 1999, Lucas joined directly in cannabis scientific research at the British Columbia Dependency Research Center and then co-founded the Multidisciplinary Psychedelic Research Association (MAPS Canada) and the Canadian Drug Law Coalition. And to make matters worse, Lucas for his zresearch in medicinecannabis he received the Jubilee Diamond Medal from the Queen Elizabeth itself.
Recently, this important cannabis activist has focused on the issue of the opioid epidemic, which is currently narrowing mainly in the United States and Canada. In these addition to over-prescribing and over-prescribing opiates to countries, 38,000 deaths a year, while the number of dead men is on the rise each year.
Lucas study "Rationale for cannabis-based interventions in the opioid overdose crisis "was recentlypublished in the scientific journal Harm Reduction Journal, which points to several roles that cannabis can play in the fight against the opioid epidemic. Lucas to the already large number of positive evidence of cannabis efficacyagainst opiate addiction, adds several important perspectives recently interviewed by one of the largest cannabis servers, Leafly:
Dave Schmader: Before you embarked on this study, what was your primary motivation?
Phillipe Lucas: Whether you are taking medical or recreational cannabis use statistics, both seem to have a positive impact on opiate addiction. My study is a summary of these statistics and the evidence that we could use to make three possible uses medicinal cannabis to end the opioid crisis.
Three Ways?
The first is introduction - if they stand doctors therapeutic hempas a painkiller in the first place and athey start prescribing it to patients before they go to opiates in the event of failure, and it is possible that many people will successfully avoid the treacherous path that regular opioid use is. Ordinary people can do soavoid unnecessary addiction and the risk of overdose.
Second - for patients who are already taking opioids to reduce chronic pain therapeutic cannabis prescribe as a complementary treatment . In this way, a gradual approach can be achieved reduction of opioid dose , reduce cravings for other doses and thus the risks associated with opiate use.
The third way is to help in the treatment of opiate addiction. PatientsMethadone or Suboxone is commonly administered in opioid replacement therapy who realize their addiction and seek help. It is possible to connect with this withdrawal mod medical cannabis ,which helps patients in particular during relapse, ie the moment of permission and return to useopiates. At such times, people are returning to opiates, often finding the drug on the black market and often overdose because of low tolerance due to withdrawal.
Speak in the studyyou often find a "substitution effect"
Yes. The substitution effect is an economic concept dealing with the interactions of currently used drugs - taking one type of drug actually affects the taking of the other drug. When we talk about narcotics, a change in use can occur for economic reasons such as changing prices, legislation, or changing the drug itself, such as its potential.
In countries where...
The results is The 2014 studies show that in countries where it is medicinal cannabis the annual number of overdose cases has been reduced in comparison with countries where cannabis is still illegal, opby 25%. However, reducing the number of overdoses is by no means the only positive effect of legalization - we also see a sharp reduction in the use of tobacco, alcohol and many other, often illegal drugs.
All these dates to us nand say that cannabis could play a role not only in chronic pain therapy, but also as a substance to help treat patients from addiction while acting as a preventive agent.
In the studyyou also mention the "synergistic effect. Cannabisand opiates ". It means that it is cannabis can directly increase the potency and potency of opiates?
Yes. Research to date suggests that if it is therapeutic cannabis with opiates, there is a synergistic effect and increasing the effect of both drugs. People who have been using opiates for a long time are gradually increasing their tolerance and, of course, with the daily allowance. For those who absolutely need opiates, cannabis could help synergistically reduce the dose needed and thus the risk of overdose.
I also received the following mention in the study: "In this case, a logical step would be to develop laws, regulations and educational practices that would increase the positive attitude of doctors to medical cannabis and thus make accessible medicinal cannabismore patients suffering from chronic pain. "What are the chances of really doing something similar in the near future?
OpiátováThe crisis we are facing in our country is a huge threat to our citizens public health. In the US and Canada, opioid overdose is the most common cause of accidental death. The most shocking statistic is that, on average, four in five addicts who are addicted to injected heroin have lost their addiction due to prescription for opiates from the pharmacy. The frequency at which opiates are currently prescribed to patients is terribly exaggerated.
Firstlys medicinal cannabis, then opiates
The biggest problem is the exaggerated frequency that opiate prescribers issue to patients. While medicinal cannabis stands in third or fourth place, after opiates, doctors go straight. In order to change the situation, the exact opposite is needed - to build cannabis first and some cannabinoid therapy fails to go first.
Source:
Schmader, Dave. "This Medical Cannabis Researcher Explains How Marijuana Can Combat the Opioid Epidemic." Leafly , 9 Nov. 2017