Last year, a documentary film entitled The Year of Cannabis got into cinemas. The film itself took 2 years (2010-2012) and took place in the Czech Republic and Israel. Jana Hrnčíř (producer, screenwriter) met with Rick Simpson a man prosecuted in Canada for possession and trafficking of marijuana. In the Czech Republic, he is organizing discussions in which he points to the healing effects of marijuana and presents cases of cured people.
Jan Hrnčíř influenced this meeting so much that he considers it fatal. He decided to make a film from his own funds, pointing out the truth about cannabis and highlighting his miraculous healing effects.
The documentary gives us an insight into the difficult fates of patients suffering from serious illnesses such as cancer or multiple sclerosis . These people go beyond the law, as Czech legislation is not in favor of their needs. They risk their freedom to grow plants themselves and to handle cannabis products just because they are looking for a better life.
Here we meet Eva Sharoun , who emotionally describes her sad fate. Godel fight against cancer. Another seriously ill person is Milan Spacek , who is suffering from bone marrow cancer and rejects a transplant. The only remedy that brings relief to him is the so-called Phoenix Tears . Their production is also documented in the film. The other two patients suffer from multiple sclerosis, Philip Polivka , who was ill at the age of 27 and is now learning to walk again and Ivana Rosová , who is sick for 30 years.
The film also features psychotherapist, healer and revolutionary Dušan Dvořák , who has been researching the healing effects of cannabis since 2000. The footage also captures the trial of Dvořák, where he is charged with growing cannabis. He is sentenced to 30 months with a 3-year term. Other equally important characters are the healer and chemist Libuše "Bushka" Bryndová , clinical psychologist Pjér la šé'z, scientist Lumír Hanuš, whose position is in Israel. This person has discovered the first endocannabinoid in the human body. The film captures the greenhouse in Israel, Canna Doc , where Israel's more accommodating attitude is clearly highlighted than in our country. Patients are given cannabis products exactly tailored to their license for free.
The film also includes interviews with, for example, the head of the Drug Headquarters, Interior Minister Radek John, and the Minister of Health , shots fromMarch of the Million Marijuana March 2010 or the so-called Cannabis Revolution .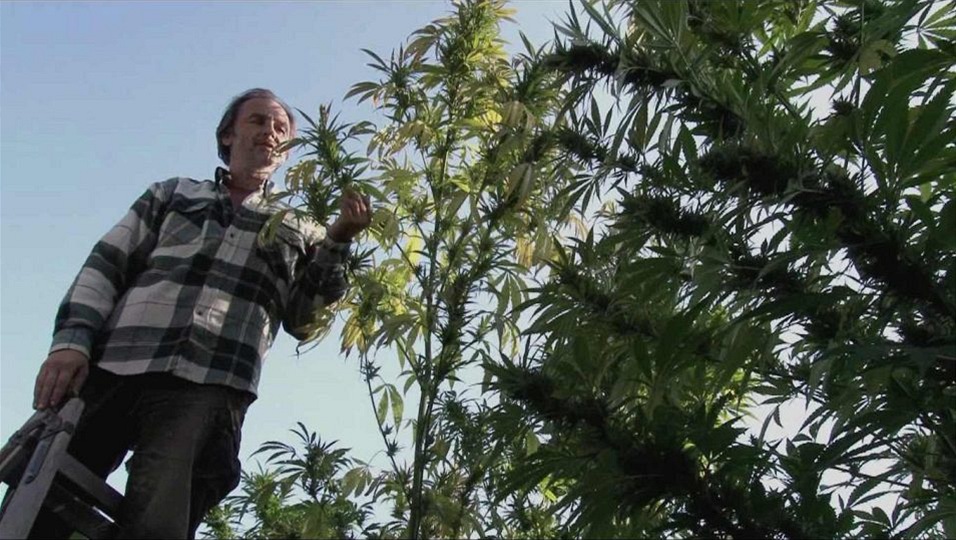 Creative Team:
Director: Petr Slabý
Producer: Jan Hrnčíř
Dramaturgy: Ivan Arsenjev
Director of photography: Jaromír Kačer
Editor: Lucie Haladová, Viktor Schwarcz jr.
Sound: Michal Gabor, Michal Holubec
Original idea: Jan Hrnčíř
Screenplay: Jan Hrnčíř, Petr Slabý, Pjér la šé´z
Conclusion:
The film seeks to highlight cannabis as a healing plant , on man and his rights in his health decisions. On the other hand, it points out the absurdity of Czech law that does not allow ill people to grow plants. Business is the main reason. He would lose the state, he would lose pharmacy.
Overall, this film is very beneficial. He tries to point out, in a way, that cannabis is not just a drug that is being abused.