Apollo Black Cherry - feminized cannabis seeds HumboldtXSeedstockers, 5 pcs
Apollo Black Cherry is a feminized cannabis strain from HumboldtXSeedstockers. It will dazzle you with its unique terpene profile with cherry notes and THC levels of 20% or more. More
The description of Apolo Black Cherry feminized seeds is taken from the official producer HumboldtXSeedstockers. With the current laws of the Czech Republic, this product has limited use and is for collector's purposes only.(more)
Apollo Black Cherry - feminized marijuana seeds from HumboldtXSeedstockers
Hybrid marijuana seeds of the Apollo Black Cherry variety belong to the collection of novelties for 2022, which came from the merger of the well-known seedbank - HumboldtXSeedstockers.
The parents of this interesting feminized variety are Apollo 13, Black Cherry Cheesecake and Cherry AK47.
It is an unpretentious and hardy variety. The Apollo Black Cherry cannabis strain is suitable for both indoor and outdoor environments. Flowering time is 9 weeks. The plant is ready for harvest in October in the outdoor environment.
The variety offers high yields.
The interesting terpene profile of this variety is dominated by fruity cherry notes, complemented by floral and spicy notes.
This variety is also available from HumboldtXSeedstockers as an autoflowering variety.
Information on the Apollo Black Cherry cannabis variety
Genotype: hybrid
Genetics: Apollo 13 X Black Cherry Cheesecake X Cherry AK47
Flowering time: 9 weeks
Yield: high
THC: 14-22 %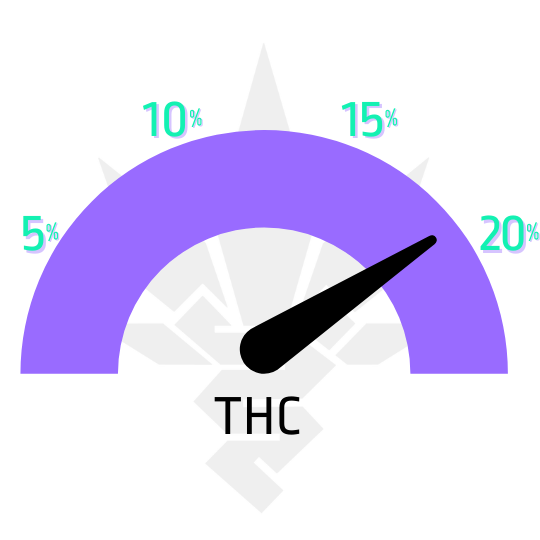 Parameters
| | |
| --- | --- |
| Flowering type | photoperiod |
| Version | feminized |
| Flower length | medium (8-10 weeks) |
| Genotype | fifty-fifty |
| THC content | high (15-20%) |
| Yield | high |
| Placement | indoor, outdoor |
| Height | small (up to 1 m) |
| Difficulty | malá náročnost |