CBD subscription
- Extraction: 10% CBD
Tired of constantly thinking about buying more CBD oil? We offer you the option of a CBD subscription! More
When using a CBD subscription, you can look forward to a shipment of freshly mixed CBD oil to the address you entered every month. This solution is ideal not only for you but can also serve as a gift for your loved ones.
Advantages:
5% Save on shipping!
10% You save on shipping + 5% discount!
15% You save on shipping + 10% discount!
How does a CBD subscription work?
Subscribing means paying for the goods in advance and we will then make sure that you regularly receive the combination of CBD oils of your choice so that you can enjoy regular shipments. A subscription is a sure bet.
The best part is that you can choose a CBD subscription according to your ideas and preferences. Duration and choice of extraction strength. Is 5% extraction enough or do you prefer a stronger 15% extraction? And what will surely please you will be FREE SHIPPING for the entire duration!
We deliver every month
We will regularly deliver one CBD oil directly to your door every month. FREE SHIPPING is available at all times.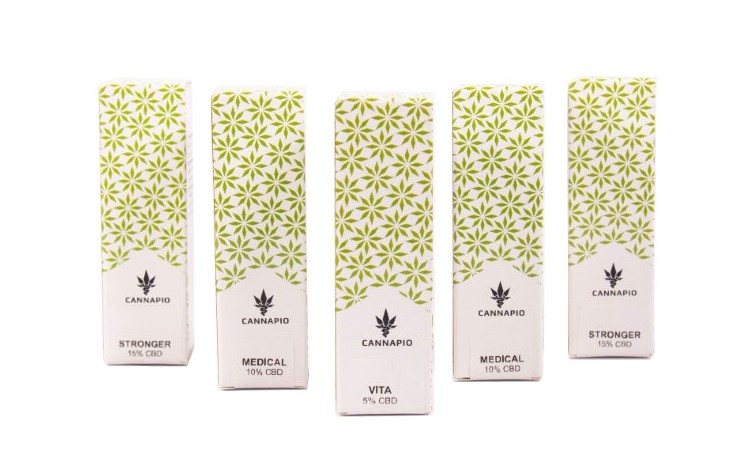 Oils in CBD subscription
CBD VITA 5% - NATURAL FULL-SPECTRUM OIL 10 ML
CBD MEDICAL 10% - NATURAL FULL-SPECTRUM OIL 10 ML
CBD STRONGER 15% - NATURAL FULL-SPECTRUM OIL 10 ML
Prefer full-spectrum cannabinoids
Natural full-spectrum cannabis extract is the only legal extract for internal use.
In addition, our extracts contain about 3% CBDV and other active substances such as CBG or CBDA. In total, they contain up to 14% of various active ingredients.
THC ratio
Don't worry about THC in this extract. The THC content of the extract is below 0.05%. This makes it almost undetectable in the laboratory. He has no chance to influence a person at all.
The statutory limit for THC content is 0.2%, which is significantly more.
The recommended dosage of CBD
If you want to determine the appropriate dose, we recommend calculating the appropriate dose using our CBD calculator. Gender and weight should be considered when calculating CBD dosage.
Fast CBD effect
The effect of CBD, which is applied with a dropper under the tongue, comes in 5-10 minutes. The effect lasts 1-3 hours.




Parameters
| | |
| --- | --- |
| Extraction | 5% CBD, 10% CBD, 15% CBD |
| Terpenes | a mixture of terpenes |
| Volume | 10 ml |
| Active substance | CBD, CBDv, CBDa |
| Form | CBD oil |