Fuel D.OG - feminized cannabis seeds 3 pcs, Seedsman
Fuel D.OG is a big but robust variety with a very good yield, high THC content and intense aroma. More
Fuel D.OG - feminized marijuana seeds from Seedsman seed bank
Fuel D.OG was bred by crossing two well-known and popular strains from the USA - Chemdog (Sour Diesel x OG Kush) and Fuel OG (|Diesel x HeadBand). Fuel D.OG is 70% sativa and 30% indica with excellent indoor and outdoor yield potential. Resin and THC production is also very high.
When grown outdoors, the plants can grow up to 350 cm tall under optimal conditions.
When grown indoors, Fuel D.OG yields 450 - 600 g/m2 within 65 - 70 days of flowering. Its height can be controlled indoors by switching to a light flowering mode once the plants have grown and/or by using the SCRoG technique. Outdoors, each plant can produce 700-800g of large sticky flowers, with harvesting in the northern hemisphere ready in early October.
The buds are extremely dense and initially dark green, but fade to a lighter yellow/lime green towards the end of maturity. Nutrient uptake is highest in the 6th week of flowering, after which fertilization should be reduced and water should be applied in the last week.
THC content is very high at 22.8%, with low CBD.
Details of the Fuel D.OG variety
Genotype: Sativa-dominant hybrid - 70% sativa, - 30% indica
Chemdog (Sour Diesel x OG Kush) and Fuel OG (|Diesel x HeadBand)
Flowering time: 65 - 70 days
Yield: 450 - 600 g/m2 indoor, 700 - 800 g/plant outdoor
THC: 22 %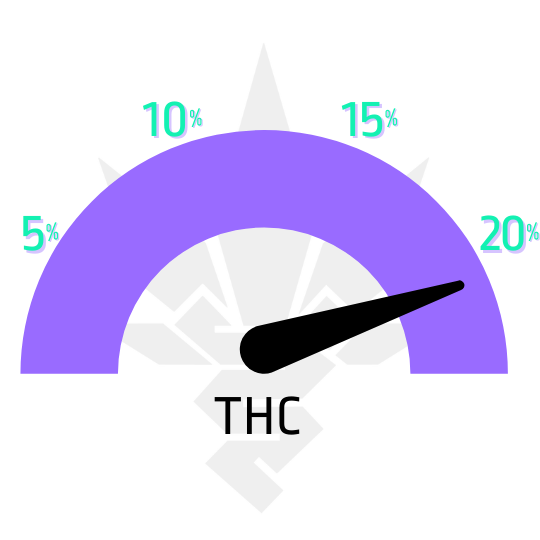 Parameters
| | |
| --- | --- |
| Flowering type | photoperiod |
| Version | feminized |
| Flower length | medium (8-10 weeks) |
| Genotype | sativa |
| THC content | very high (nad 20%) |
| Yield | medium |
| Placement | indoor, outdoor |
| Difficulty | střední náročnost |
| Genetics | Sour Diesel, OG Kush, Diesel, Headband |