Pure Mountains CBD - feminized seeds Cannapio Premium 5 pcs
Pure Mountains feminized marijuana seeds from Cannapio Premium. The variety has a high CBD content and a low THC content, which is below 0.25%, which makes it a great medicinal variety . BATCH No. 04/2023 More
The description of the Pure Mountains CBD seeds is taken from the official manufacturer. Under current Czech laws, these goods have limited use and are used exclusively for collecting purposes.
Pure Mountains CBD from Cannapio Premium
Feminized marijuana seeds of the Pure Mountains variety were obtained by combining two CBD-rich varieties . This femina variety was bred by combining the varieties Medical CBD and Elixír Vitae . Both of these varieties boast a high CBD content. The resulting Pure Mountains is the dominant indica variety, which boasts very high levels of CBD.
Cannabis flowers have a CBD content ranging between 9-14%.
The feminized variety offers a high CBD content without psychotropic effects. If you give the plants proper lighting and nutrition, you can increase your CBD levels even more.
Pure Mountains is suitable for placement both indoors and outdoors . It offers decent returns in both environments. Indoors , plants can produce up to 450g / m2 in just 6-7 weeks of flowering.
Outdoors, the yields are around 450g from the plant. Outdoors, the plants can grow to a height of less than 2 meters and the harvest is suitable at the end of September.
The THC content is below 0.25%.
Genetics Elixir Vitae
The variety was created by merging the Medical CBD strain with Jean Dark CBD. The plants have a high level of CBD, ranging from 9-14%. Its terpene profile includes caramel tones and a bitter-sweet taste.
Plants full of cannabidiol CBD are suitable for the production of ointments, creams, tinctures, oils, etc.
Detailed information on the feminized cannabis variety Pure Mountains CBD
Genotype : Sativa 30% Indica 70%
Genetics : Elixir Vitae x Medical CBD
Height Indoor : 70 - 110 cm
Outdoor height : 100 - 160 cm
Indoor yield : 400 - 450 g / m2
Outdoor yield : 400 - 450 g / plant
Flowering time : 6 - 7 weeks
Outdoor harvest: end of September / beginning of October
THC : below 0.25%
CBD : 9-14%
Terpenes contained in the cannabis plant of the Pure Mountains CBD variety
Kamfen - The scent of conifers with a hint of musk and idyllic summer rain, this is the enticing aromatic side of this hemp terpene. But that's not all. Camphene becomes a strong antioxidant when mixed with vitamin C. In dermatology, it is used to solve innocent skin problems, but also as a supportive treatment for eczema or psoriasis.
Caryophyllene - This terpene present in the marijuana plant comes from the world of spices, herbs and vegetables. It is characterized by a peppery aroma with woody tones. In addition to the anti-inflammatory effects typical of other terpenes, it also has an analgesic effect, so it is helpful not only in the treatment of inflammatory diseases, but also in pain relief.
Ocimen - Occurs in herbs, especially basil. It has a relatively sweet, floral scent, which is why it is also very often used to make perfumes. It contributes to the treatment of skin problems (mycoses, skin infections).
Myrcen - Has anti-inflammatory abilities. It could thus be helpful in the treatment of osteoarthritis, rheumatism or other inflammatory joint diseases. This is a very common cannabis terpene.

Articles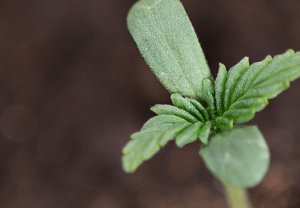 The year 2022 brought a legislative change in the Czech Republic in the amount of cannabinoids contained in technical hemp, so this change brought the possibility of growing a wider number of varieties that meet this new limit.