Rucu Cucu OG - feminized cannabis seeds 25 pcs, Seedstockers Superior
-7%
176 points to the loyalty system
Rucu Cucu OG marijuana seeds are the result of an exclusive collaboration between Seedstockers and the famous Argentinian rapper Homer el Mero Mero. This high-quality strain is made by crossing the Tangie and OG Kush varieties. More
The description of Rucu Cucu OG feminized seeds is taken from the official producer Seedstockers. With the current laws of the Czech Republic, this product has limited use and is for collector's purposes only.(more)
Rucu Cucu OG - feminized marijuana seeds from Seedstockers Superior
The premium cannabis strain Rucu Cucu OG is the result of an exclusive collaboration between Seedstockers and the famous Argentinian rapper Homer el Mero Mero, who is a fan of high-quality cannabis.
So the Seedstockers team of professional breeders set out to create a unique strain that would amaze him.
Thehigh quality marijuana seeds were created by crossing a special cut from Tangia, which was chosen for its terpene profile and quantity of production, along with the original USA OG Kush clone. The result is something incredible that is sure to go unnoticed.
THC levels are incredibly high - they can reach up to 30% THC.
Rucu Cucu OG plants are robust. Flowering time is about 8 weeks.
This feminised cannabis variety is resistant to mould and high temperatures and is suitable for indoor and outdoor use.
This strain is ready for outdoor harvesting in late September/early October.
Information on the Rucu Cucu OG cannabis strain
Genotype: dominant sativa
Genetics: Tangie X OG Kush
Flowering time: 7-8 weeks
Outdoor harvest: late September/early October
Yield: high
THC: up to 30%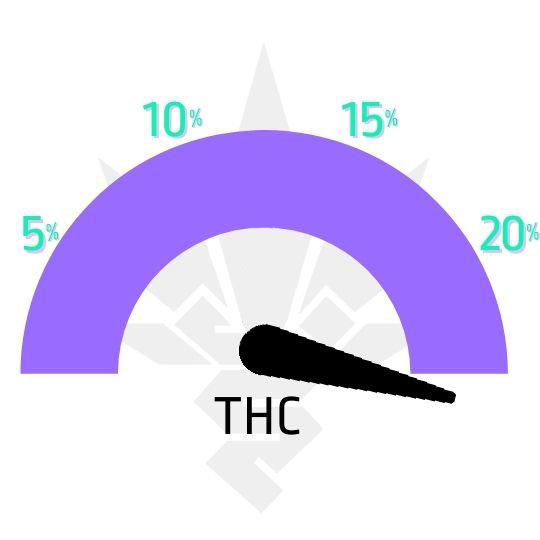 Parameters
| | |
| --- | --- |
| Flowering type | photoperiod |
| Version | feminized |
| Flower length | short (up to 8 weeks) |
| Genotype | sativa |
| THC content | THC extreme over 25% |
| Yield | high |
| Placement | indoor, outdoor |
| Difficulty | malá náročnost |
| Genetics | OG Kush |
Alternative products (3)
| | |
| --- | --- |
| Flowering type | autoflowering |
| Genotype | fifty-fifty |
| Placement | greenhouse |
Titan F1 is one of the strongest varieties in our range of F1 hybrids from Royal Queen Seeds. Thanks to its genetic background it is able…
| | |
| --- | --- |
| Flowering type | autoflowering |
| Genotype | fifty-fifty |
| Placement | indoor, outdoor |
Orion F1 is a strong hybrid variety that is more disease resistant and really productive. The average height of this variety is 70 cm,…
| | |
| --- | --- |
| Flowering type | autoflowering |
| Genotype | fifty-fifty |
| Placement | indoor, outdoor |
Epsilon F1 boasts excellent growth, delicate aroma and high cannabinoid content. In addition, it is the fastest autoflowering variety in…