Super Mad Sky Floater - feminized seeds 8 pcs, Super Sativa Seed Club
A quality hybrid cannabis strain with above average THC levels. Super Mad Sky Floater feminized marijuana seeds from Super Sativa Seed Club. More
Super Mad Sky Floater - feminized cannabis seeds from Super Sativa Seed Club
Super Mad Sky Floater is a very potent feminized cannabis strain with above-average THC levels that some Hash Plant, Blueberry and New York City Diesel.
The flowering time of the plants ranges from 9 to 10 weeks. If given enough space, the plants can double or triple in height during flowering.
Thehybrid Super Mad Sky Floater will also surprise you with its yields, which are 500-600 gr/m2 indoors and 500-1000 grams per plant outdoors.
Due to its high cannabinoid content, this variety is sought after by many patients for its potential medicinal use.
Summary of information on the Super Mad Sky Floater cannabis strain
Genotype.
Genetics: Hash Plant x Blueberry x NYCD
Flowering time: 63-77 days
Outdoor harvest: 2nd half of October
Indoor yield: 500-600 gr/m2
Outdoor yield: 500-1000 gr/plant
THC: + 30 %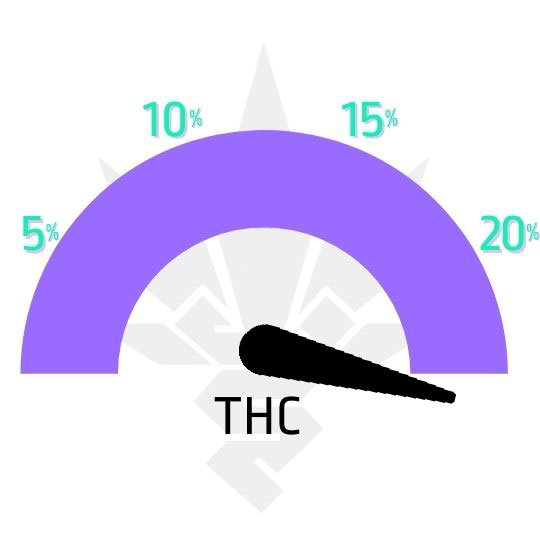 Alternative products (3)
| | |
| --- | --- |
| Flowering type | photoperiod |
| Genotype | indica |
| Placement | indoor |
High quality feminized marijuana seeds from Super Sativa Seed Club called an indica triumph. TNT Trichome is one of the best indica strains…
| | |
| --- | --- |
| Flowering type | photoperiod |
| Genotype | sativa |
| Placement | indoor, greenhouse |
Mack & Crack feminized cannabis seeds are one of the strongest strains that the HumboldtXSeedstockers seedbank offers. The THC value is…
| | |
| --- | --- |
| Flowering type | autoflowering |
| Genotype | sativa, indica, fifty-fifty |
| Placement | indoor, outdoor, greenhouse |
Embark on an interstellar journey with the potent Milky Way F1. This high THC, vigorous variety grows well outdoors and indoors under a…