Thunder Banana Auto - autoflowering marijuana seeds HumboldtXSeedstockers 5 pcs
The autoflowering hybrid Thunder Banana Auto was created by combining a variety known as Matanuska, or Alaska Thunder Fuck, and Amherst Banana. This autoflowering cannabis variety boasts high yields.
Hot news for 2022! More
The description of Thunder Banana Auto autoflowering seeds is taken from the official manufacturer HumboldtXSeedstockers. With the current laws in place in the Czech Republic, this item has limited use and is for collector's purposes only.(more)
Thunder Banana Auto - autoflowering marijuana seeds from HumboldtXSeedstockers
Autoflowering hybrid cannabis Thunder Banana Auto is the result of a fusion of Alaskan Thunder Fuck and Amherst Banana.
Indoors, the plants usually grow to a height of about 50 cm. From seed to harvest, the variety is ready in approximately 12 weeks.
Plants produce dense flowers covered with a thick layer of resin and rich in terpenes. The terpene profile has fruity notes of banana and pineapple with diesel undertones.
Thunder Banana auto was awarded the 2021 Home Grown Cannabis Cup.
Thunder Banana Auto cannabis strain information
Genotype: hybrid
Genetics: Alaskan Thunder Fuck x Amherst Banana
Life cycle from seed to harvest: 11 weeks
Height: 50 cm/interior
Yield: high
THC: 20-30 %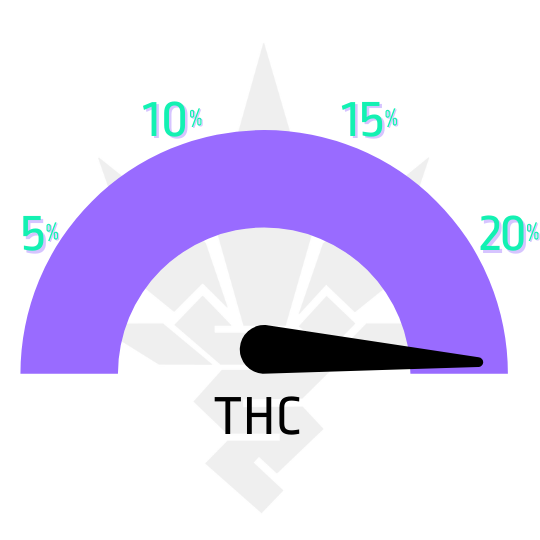 Parameters
| | |
| --- | --- |
| Flowering type | autoflowering |
| Version | feminized |
| Flower length | medium (8-10 weeks) |
| Genotype | fifty-fifty |
| THC content | very high (nad 20%), THC extrémní nad 25% |
| Yield | high |
| Placement | indoor, outdoor |
| Height | small (up to 1 m) |
| Difficulty | malá náročnost |