TNT Trichome - feminized seeds 3 pcs, Super Sativa Seed Club
High quality feminized marijuana seeds from Super Sativa Seed Club called an indica triumph. TNT Trichome is one of the best indica strains not to miss in your collection. More
TNT Trichome - feminized cannabis seeds from Super Sativa Seed Club
TNT Trichome feminized cannabis seeds are a proud member of the Super Sativa Seed Club's indica list. TNT Trichome is one of the best strains of indica strains that the seedbank's breeding team has come across.
The plants are characterized by extreme resin production. Flowering time is usually 8 weeks, but can be shorter. The flowers are shaped like golf balls.
The THC content is around 20 %. It is also worth noting the interesting, highly aromatic terpene profile, which combines, among other things, the flavours of coffee and grapes.
The feminized cannabis variety TNT Trichome will delight all indica lovers and connoisseurs . Suitable for environments.
Basic information about the cannabis variety TNT Trichome
Genotype.
Genetics.
Flowering time: 49-56 days
Indoor yield: 350-450 gr/m2
THC: 20 %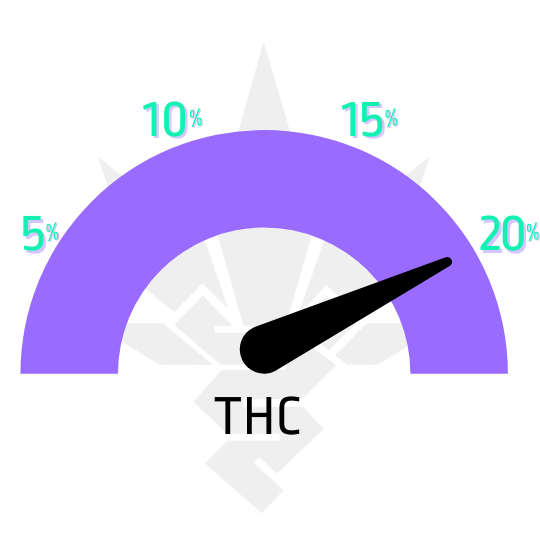 Parameters
| | |
| --- | --- |
| Flowering type | photoperiod |
| Version | feminized |
| Flower length | short (up to 8 weeks) |
| Genotype | indica |
| THC content | very high (nad 20%) |
| Yield | medium |
| Placement | indoor |
| Height | medium (1 - 1.5m) |
| Genetics | Afghani |