Zenergy CBD - feminized seeds 10 pcs Cannapio
Zenergy CBD is a high-quality feminized variety with a high CBD content.
BATCH n. 04/2023 More
The description of the goods is taken from the official manufacturer of the country. Under the currently valid laws of the Czech Republic, these goods have limited use and are used exclusively for collecting purposes. (more)



Zenergy CBD
The basis of the Zenergy CBD variety is formed by crossing selective models of medicinal cannabis and the Candida variety, which was created for medicinal purposes and the content of cannabidiol in it is exceptionally high. A big plus is the extremely high CBD content, which is 24%. The plant also has 1% CBG (cannabigerol), which makes Zenergy CBD a variety with significant therapeutic and relaxing effects.
The Zenergy CBD model is growing at a very brisk pace, it is a plant full of energy. A characteristic feature is the formation of a large amount of resin in which the active substances CBD and CBG are hidden. Equally exceptional is the terpene profile of this variety, which consists mainly of terpinolene, pinene, and caryophyllene. These essential oils create a full and distinctive aroma evoking a wonderful feeling of refreshment with citrus undertones.
Properties and potential of terpenes contained
Pinene
A characteristic feature is a very fresh, distinctive but unobtrusive scent of herbs and other grasses. Its aroma and taste combine tones of rosemary, basil, and forest aromas. This terpene is completely characteristic of conifers.
Due to its anti-inflammatory properties, it is used in aromatherapy and inhalation in the treatment of asthmatic diseases and respiratory tract infections.
Terpinolene
The aroma of terpinolene is completely specific and you can find tones of sage and rosemary in it. However, terpinolene is equally soft and refreshing. Its aroma and taste could be described as a mix of tones of pine and herbs, complemented by the scent of cypress, while the taste is close to sweet oranges.
Thanks to its strong aroma, terpinolene is very popular in aromatherapy, where it is used to reduce emotional strain, stress, and anxiety. It can also help with insomnia.
Caryophyllene
This terpene excels in a distinctly spicy pepper aroma with woody tones, which is a combination that looks very fresh.
Caryophyllene has anti-inflammatory and analgesic effects, which can potentially help relieve pain. It is also used as an essence in inhalation mixtures, as the anti-inflammatory effect can favorably affect the upper respiratory tract.
Interestingly, caryophyllene can directly affect the endocannabinoid system and interact with its receptors, specifically CB2 receptors. This ability has not yet been demonstrated with any other terpene.
Details of the Zenergy CBD variety
CBD: 24% (flower)
CBG: 1%
Total THC: 0.21%
Genetics: Candida
Type: Feminized seeds (female plants up to 99%)
Germination rate: 99%
Plant shelf life: 5 months
Planting, harvest, and yield
Planting Zenergy CBD is recommended around late May and early June when conditions are usually best. However, it is always necessary to take into account the environment in which the variety is grown. For outdoor cultivation, from 7,500 to 8,500 Zenergy CBD seeds are recommended per hectare of planting.
The plants start flowering in about July and the flowering phase continues until the beginning of September. However, the climate has a great influence on this period, depending on the location of cultivation. Flowering time is therefore in the range of 5-7 weeks.
Expect the beginning of the harvest period at the earliest 5 weeks after the first flowering. However, whether the flowers are fully ripe will tell you their color, which should ideally be dark purple.
Zenergy CBD offers a very decent yield of flowers full of resin with active cannabinoids and terpenes. Up to 500 g of flowers can normally be obtained from one plant. However, provided that the plant has been grown under optimal conditions.
The total content of THC compound in this variety is below the statutory limit, namely up to 0.3%.
Articles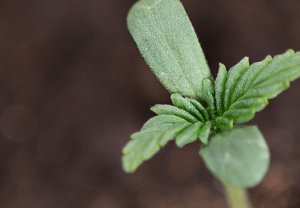 The year 2022 brought a legislative change in the Czech Republic in the amount of cannabinoids contained in technical hemp, so this change brought the possibility of growing a wider number of varieties that meet this new limit.